Angela interviews Cherry Brady
Angela interviews Cherry Brady
One of the greatest big-boob events of the 2000s occurred when Angela White met Cherry Brady on the set of Busty Ladies of Oil Wrestling in 2004. This was a once-in-a-lifetime encounter of two huge-chested babes who don't just love their own big tits; they love other girls' big tits, too.
So, Angela had a chance to try out her interviewing chops when we sat her down-in a bed, of course-with Cherry for an in-depth interview. Both are wearing bras and panties. The thing about this interview, though, is that Cherry can't keep her hands off the interviewer's tits, and before long, she's mounting Angela while our intrepid reporter tries to ask her questions.
You're going to find out a lot about Cherry in this interview. You're also going to see her tits. And you're going to see a different side of Angela, too.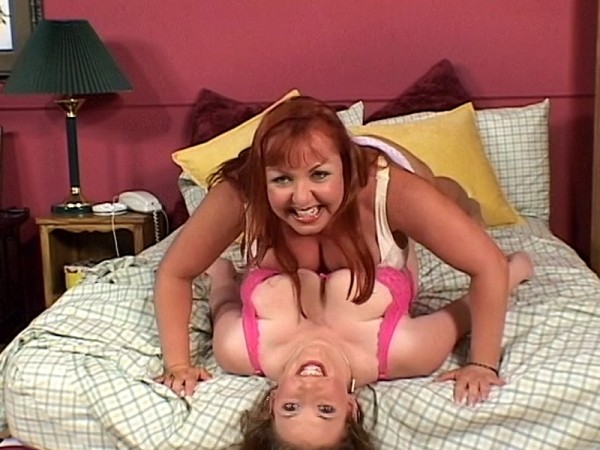 See More of Angela White at BIGTITANGELAWHITE.COM!