Workin' That Ass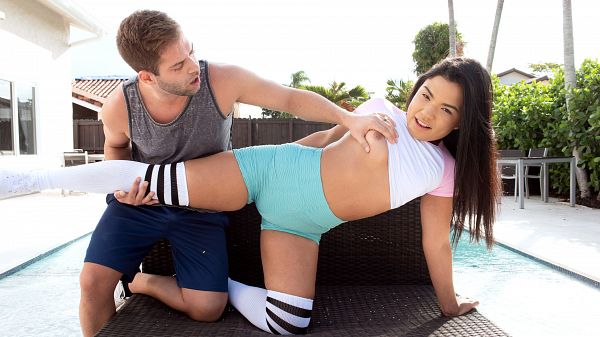 Summer doesn't just want her ass to look good. She wants it to feel good, too. So she convinced her parents to hire her a personal trainer to work her buns from the inside and out. During her session, she gets on all fours and sticks her ass in her trainer's face. There's only so much a man can take. Soon her panties are down and he's got one finger in her pussy and one in her asshole.
Summer's throat is as deep as her holes are tight, and she swallows her trainer's cock to the base. Then she gets on top of him for an enthusiastic ride. She's definitely putting in work! Once she's had her fill in her pussy, this little Latina slides her ass down the trainer's cock. The girl's got stamina as she bounces furiously and diddles her clit while he's balls deep in her back door pucker. This little freak even goes from ass to pussy.
For the grand finale, Summer cools down with a big load on her cheeks. We bet she's never had a workout like that before.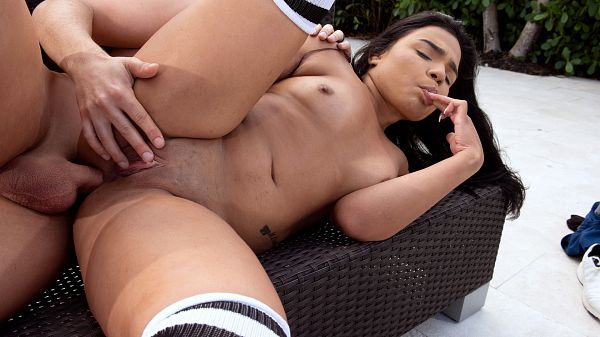 See More of Summer Col at PORNMEGALOAD.COM!