Lola Paradise: What's Lola Watching On Her Tablet?
Lola Paradise: What's Lola Watching On Her Tablet?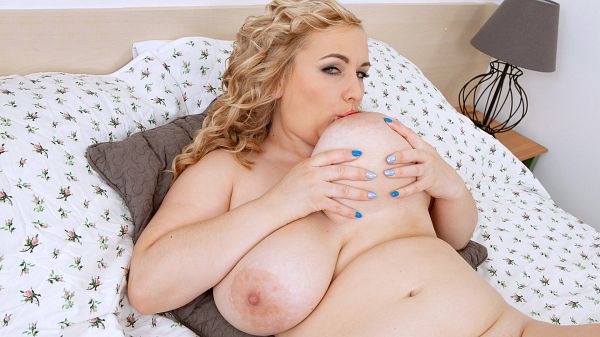 Sexy Lola Paradise is relaxing on her bed and painting her toes. She is in the mood to watch one of her XLGirls videos and turns on her tablet. She wants to watch Caught In The Act By Lola Paradise, one of her favorites. In this video, from an idea by Lola, she catches her man jacking to her layout in Voluptuous magazine Volume 27 Number 3 and takes over.
While Lola watches herself getting her sex on, she fondles her lush body and big, heavy boobs. Getting more and more turned-on, Lola pets her pussy and then uses one of her girl toys to make herself cum.
XLGirls: Lola, when did you start to get big boobs? Were they always big?
Lola Paradise: I think I was 12 years old and, yes, they were growing fast!
XLGirls: Did you always get a lot of attention? Were you aware that you had something other girls didn't have?
Lola Paradise: Yes, I always got a lot of attention. When I was a teenager I didn't like it but later I just loved it!
XLGirls: Were you the girl with the biggest boobs in town growing up?
Lola Paradise: I grew up in a pretty big town so it is hard to say but definitely, I was the biggest in high school!
XLGirls: Do women come up to you and ask you about your boobs?
Lola Paradise: Yes. They ask about my back, if it hurts or about my boobs, if they are real.
XLGirls: Anyone can see they are real, beautiful and real big. Thank you, Lola.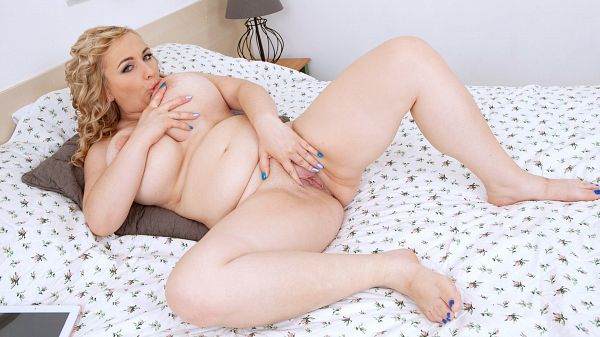 See More of Lola Paradise at PORNMEGALOAD.COM!