Job Perk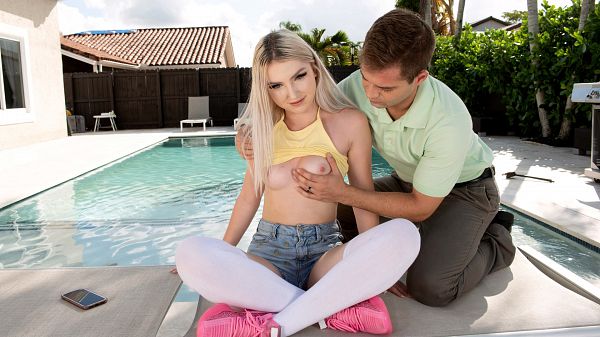 Job descriptions usually don't include fucking the boss's daughter, but most bosses don't have daughters that look like Britt. Not only is she hot, she's horny to boot.
She's chilling by the pool when her dad's employee creeps in. Britt sounds as sweet as she looks when she tempts this guy into secret poolside sex. He doesn't take much convincing. Soon we're seeing her little ass bounce as she rides him on a lounge chair. The sound of her ass clapping against his pelvis as she gets stuffed fills the yard.
Britt's dad signs his checks, and this guy signs Britt's face with his jizz.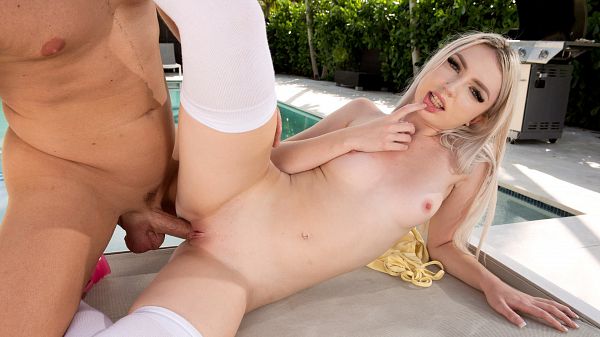 See More of Britt Blair at PORNMEGALOAD.COM!