Great nipples and a really nice pussy, too
Great nipples and a really nice pussy, too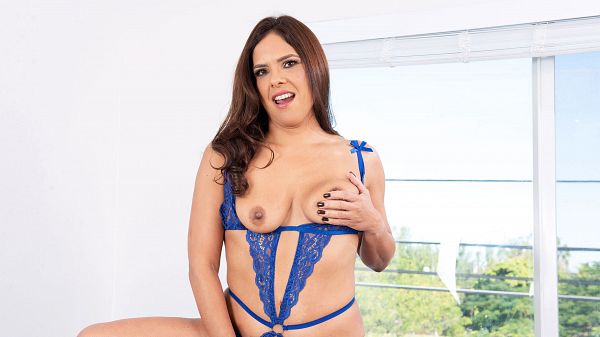 Wearing very sexy lingerie that shows off her very fuckable body, 46-year-old mother of two Una is back to put on a show for you. She's going to take out her tits and squeeze her nipples. She's going to lie back and finger her pussy. She's going to enjoy herself, and she hopes you have a good time, too.
40Something: Welcome back, Una. You look beautiful and sexy. Can you describe for us your perfect day or evening?
Una: My perfect day involves being naked, the beach, sex and good food.
40Something: When you are going out, how do you dress?
Una: I like to dress slutty elegant.

40Something: What do you want to try that you haven't done?
Una: Too many things! For now, being a dominatrix.
40Something: Would the people you know be surprised to see here?
Una: Yes, everyone would, including myself!
40Something: Do you masturbate?
Una: I do masturbate using my fingers, but I prefer the real thing.
See More of Una at PORNMEGALOAD.COM!