Hot Date With An Angel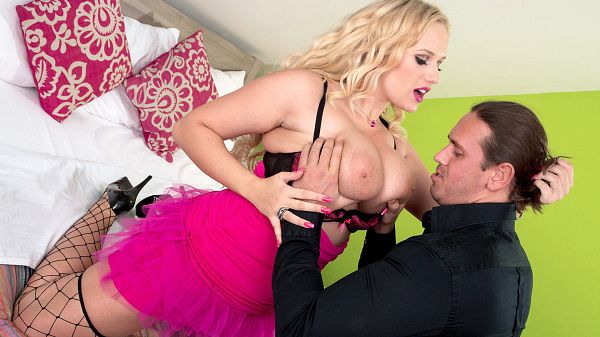 When Angel Wicky is with a man, she gives him her complete attention. For as long as they're sharing space and time, he gets 100% of her.
"To make a guy crazy and to play with him, that's what I love to do," Angel said.
After a few seconds of looking at Angel, she comes across as the kind of girl who enjoys her body and her big boobs, likes to fuck and knows she's beautiful but doesn't act unattainable, like some stick-figure fashion model.
Many European babes like to have sex with their clothes on or partly on, and so do the men. It adds a feeling of spontaneous combustion, not mechanical porn. It's like they're at a party and slipped off to a bedroom for a quickie. That's our take, anyway.
After fucking Angel's delicious-looking cunt, Tom slides his horn right into Angel's asshole. She rubs and spreads her vagina as her rear porthole is tapped. She also plays with her tits when she's fucked in either hole, another beautiful sight.
Watch as Tom withdraws from Angel's sweet ass and gives her his dick to suck on. There was no edit in the video. This is one of the great traits of hot and horny European women. They like to push the sexual restrictions that some segments of society try to selfishly impose on women and their sex partners.
And just when you think Tom will pop his nuts in Angel's saliva-drooling mouth, he starts fucking Angel's ass again. This scene has everything: hard-fucking, both vaginal and anal; lots of cock sucking and breast-sex; Angel's spit and a hefty nut-pop salute on her tits and in her pretty mouth.
Pants off for the heavenly Angel Wicky.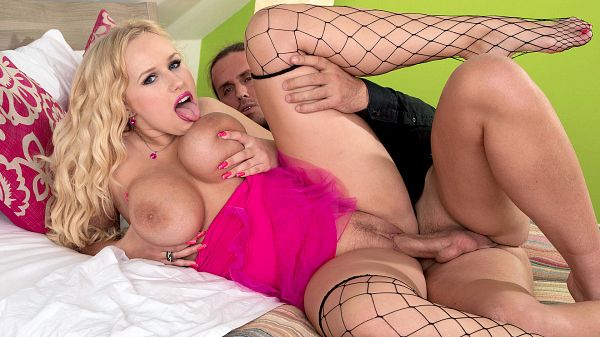 See More of Angel Wicky at PORNMEGALOAD.COM!