Waking Up Hard With Anna Katz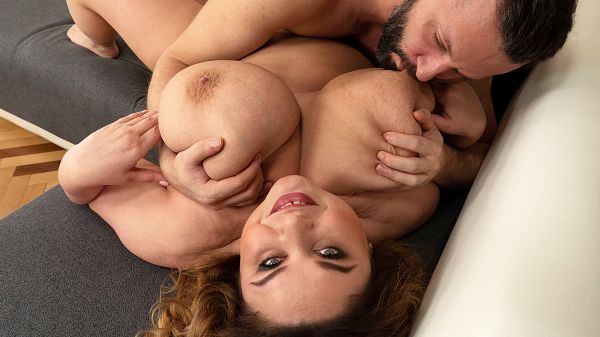 Who needs an alarm clock to wake up when you've got Anna Katz to rouse you from your nap? Anna's in the mood to play and does a striptease before she climbs on top of Nikolaus.
Shedding her little skirt and top, Anna takes the cock of slumbering Nikolaus in her hand and strokes him as she buries his face in her massive tits. This is absolutely the best way to wake up from a nap. Nikolaus licks and sucks Anna's nipples while she jerks his turgid knob and massages it with her boobs. This is the kind of stiff joint a man wants to wake up to.
Anna glances at the camera as she strokes Nikolaus's cock. She has "fuck-me" eyes. A girl either has it or she doesn't. She sucks his cock and licks his balls and gets on her back for a tit-fucking. Her breasts totally engulf his dick. Anna's pussy is wet after the horny couple sixty-nine. Now she's ready and eager for Nikolaus to fuck her pink hole and then fuck her in the booty after he fingers it.
Waking up is a pleasure when you're waking up to a woman like Anna Katz.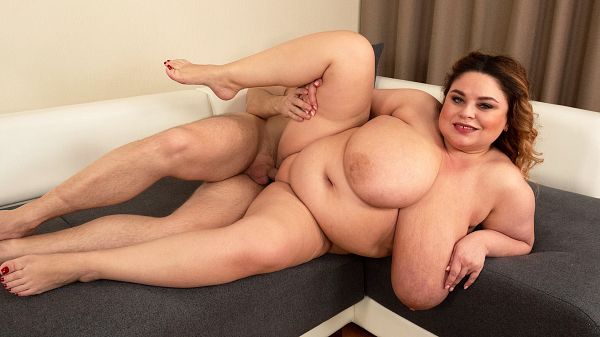 See More of Anna Katz at PORNMEGALOAD.COM!