Boomin' Boobies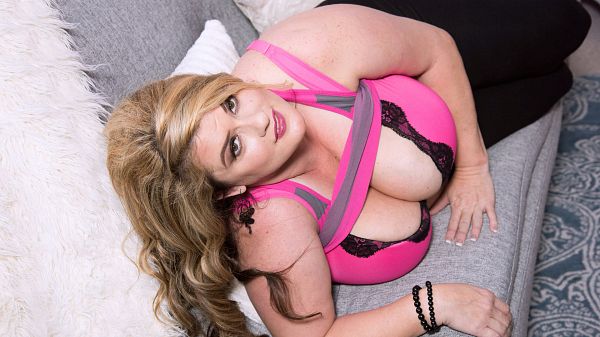 When it comes to shakin' those big 42H-cup tits, Kimmie Kaboom puts the boom in Kaboom, and that's what she aims to do right now. That and do some pleasurizin' on her wet pussy.
Kimmie's also gotten into live webcam shows. Just click on XL Girls Live Chats at top right and put her name in search to get to her home page. "Kimmie Kaboom's webcam show is one of the best so far. Very sweet and yet so sexy. Very fun to watch and talk to," wrote a happy dude.
Kimmie likes to play full-contact roller derby. The mind boggles at the thought of Kimmie racing straight at ya. If she did make contact, at least her huge, soft mams would soften the impact.
"Other than that, I am a muscle car kinda chick. I love speed." Kimmie's got mechanic's skills. We believe this is a first at XLGirls. We've seen photos of her in her garage. "When I'm not playing a porn star or a pin-up model, I really like to work on cars and hang out with friends at the local car scene.
"I wear bras a lot in public. I enjoy making the guys look and wonder what my boobs look like or feel like or just how much boob is that bra holding in? It's funny when I approach someone and I watch their eyes stare at my boobs until I am face-to-face. I just smile. I mean, there is no hiding these things!"
Given the right time and place, Kimmie's big tits should never be hidden!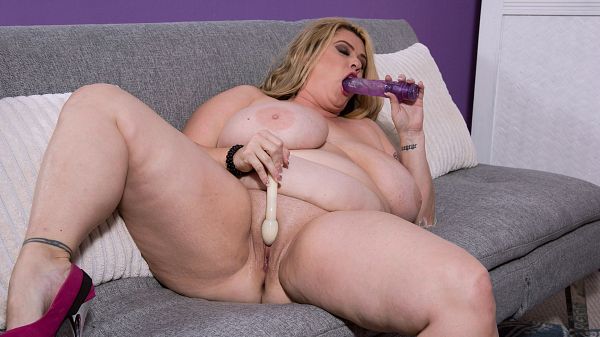 See More of Kimmie Kaboom at PORNMEGALOAD.COM!