Renee's threesome with Samantha 38G
Renee's threesome with Samantha 38G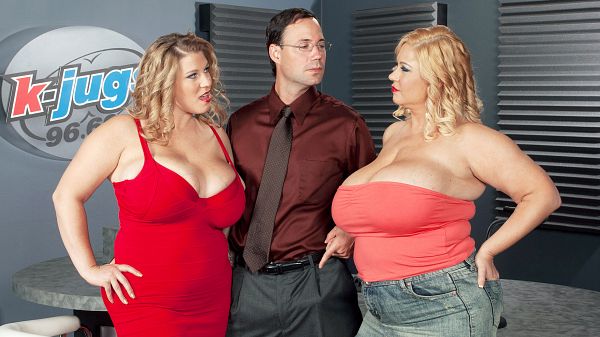 The daily grind (as in bump 'n' grind) has reached a boiling point at radio station K-JUGS. Station manager Bosworth is freaking out because top DJ Samantha 38G is stuck in heavy Miami traffic and is going to miss her airtime. She phones him. Bailey puts Sam on speakerphone. Bos does not want to program a pre-recorded show again. That's when Renee bounces to the occasion with an offer. She'll take the mike and broadcast live. All she wants is the chance. Bosworth agrees.
Samantha hears this and goes ballistic over Renee's strategic move. When she gets to the station, she lunges for Renee but is blocked by Bos. The altercation is heard live over the air. Bos doesn't know what to do when a caller suggests an answer: a fuck-off. The best fuck wins.
Staring at the giant tits of his two rival DJs, Bos likes that idea. The girls agree and start ripping off Bos' pants, jumping his bone in a wild three-way humpathon. Which wildcat will win? Samantha or Renee? Find out in the tit-packed climax of K-JUGS! This was Renee's only three-way hardcore fuck.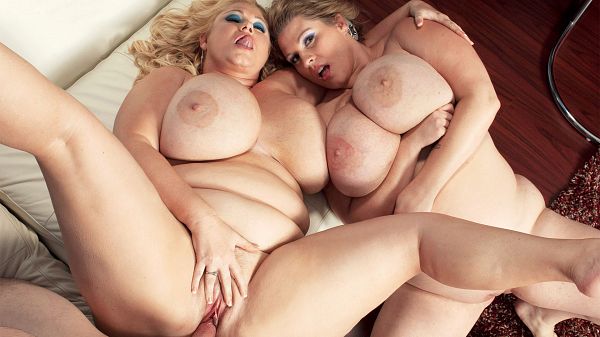 See More of Renee Ross at RENEEROSSVIDEOS.COM!