Angela meets Christy Marks in Big Boob Paradise
Angela meets Christy Marks in Big Boob Paradise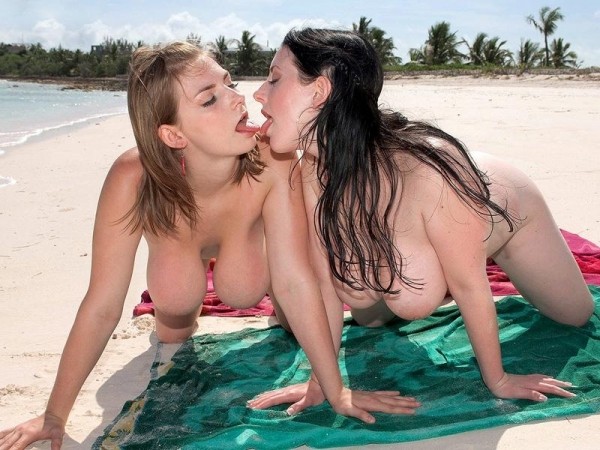 Shot on-location in the Caribbean, this is Big Boob Paradise. Angela and Christy Marks, two of the most-popular SCORE super-models, get down and dirty on the beach. Here is what happens when two cover girls bump T&A. Clash of the tit-ans!
Who is the most-aggressive of the two? Both girls are aggressive. Both are passive. This one-and-only pairing has been called epic. They were separated by half the world, yet they became BBFs (Busty Breast Friends). This sex rave was a highlight of living in paradise for a week. They are the ultimate girls-next-door.
You'll see how fascinated they were by each other's super-bodies as they explore their nipples, wet cunts, asses and every other erogenous zone a chick has.
"Angela White, hands down," said bikini-buster Christy when she was asked who was her favorite to do girl-girl with. "She was really into it. Personality-wise, she was the best, too!"
The biggest tourist attraction in Sydney, Australia, Angela was equally excited about her beach blanket bang partner.
"Christy's boobs are just out of this world!" Angela said. "I think they are the biggest I've ever seen, especially on a girl who is as slender as Christy. That makes her even more phenomenal than most others."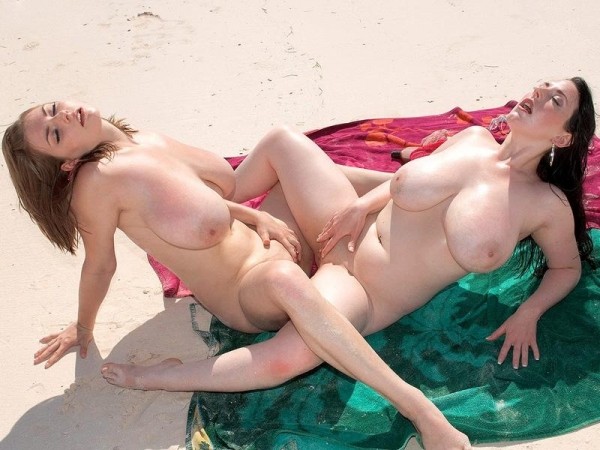 See More of Christy Marks at BIGTITANGELAWHITE.COM!