Studying In The Stacks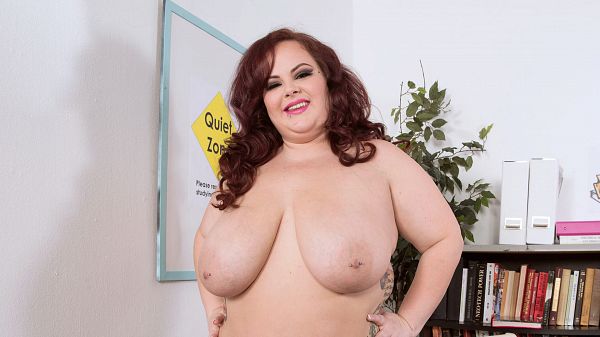 How come we didn't have academic tutors like Jordynn LuXXX? The world really sucks. Jordynn is trying to help you and you keep looking at her big tits instead of reading with her. As former guidance counselors ourselves, this is totally understandable. We would stare at her tits all day if we were in your place.
Jordynn catches you staring at her bulging boobs in her low-cut pink sweater. "Are you just staring at my tits? If I just pulled them out for you, would it help you pay attention?" Jordynn chides. "Would it help you if you just saw them and got it over with?"
Well, yeah, it's better than reading about the reproductive process of fungi.
Jordynn goes ahead and does what she threatens to do. But then she gets caught up in the removal of her clothes and undies, and before you know it, she's totally naked on the couch spreading her legs wide open. You're going to need a lot more tutoring, as much as possible, if you can swing it!
See More of Jordynn LuXXX at PORNMEGALOAD.COM!