Krystal Davis gets it deep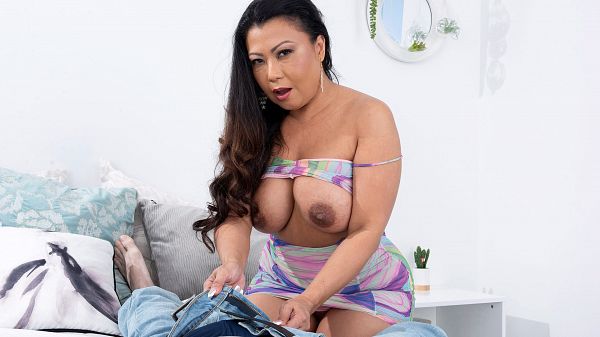 Happily married. Mother of three. Step-mother of two. Porn star.
Krystal Davis, a 48-year-old Filipina who lives in Las Vegas, Nevada, covers a lot of the hot buttons.
"Your wife, my meat!"
"I boned your mom!"
"My dirty step-mom!"
Here, in her first fuck for 40SomethingMag.com, Mrs. Davis shows off her beautiful, curvy body and her deep-throating skills. Then she gets fucked every which way, including in her two favorite positions, missionary and doggy.
"I cum really hard from mish," she said. "It's just that angle. It can go deeper."
"It" being the cock, of course.
Bra size: 34DDD.
Dream car: "A Jaguar, but I'm a Jeep girl."
Hobbies: Singing and dancing.
Youngest guy she's ever fucked: "In porn, 19 years old. Before that, the youngest was a 21-year-old. I was in my late 30s. I sucked his dick in his truck."
Kind of guys she likes: "Ones with big dicks!"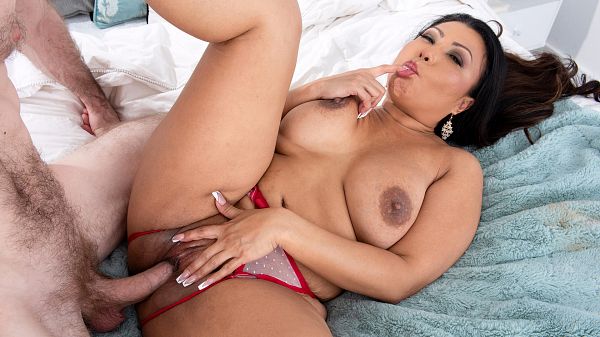 See More of Krystal Davis at PORNMEGALOAD.COM!