Casca Akashova: Busty In Blue
"A man should be straightforward and confident," is Casca Akashova's philosophy. "Never cocky and rude. Eye contact, respect and smiling are very important. A guy should always be genuine in his compliments. What satisfies me is someone who listens to me and my body. Someone who pays attention."
How a guy could not pay attention to Casca does not compute. She's the dream girl, go-to sexbomb for many.
Casca said she found out about SCORELAND through word of mouth. She didn't say whose mouth, but the important part was that Casca came on-board. She's cum a long way since her first photo shoot.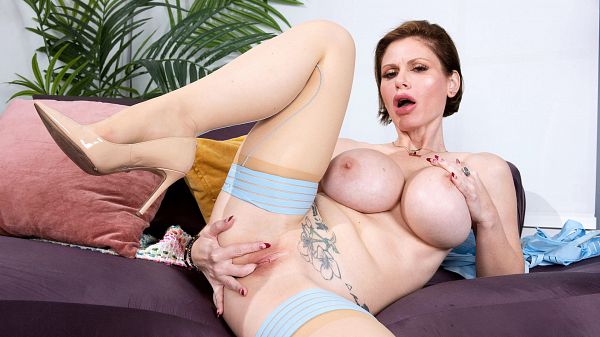 See More of Casca Akashova at PORNMEGALOAD.COM!