Melissa Johnson fucks again!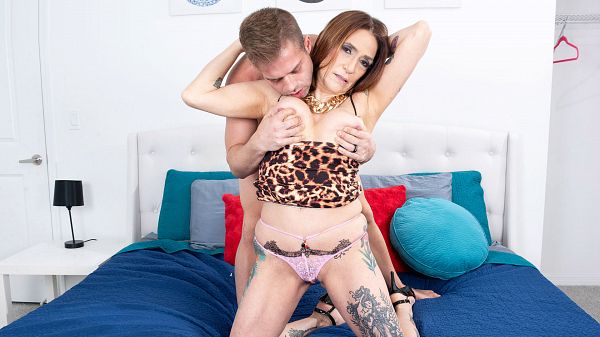 Wife and mom Melissa Johnson says, "If we would all work more on our inner beauty, the world would be a much better place."
That's probably true. And although here at 60PlusMILFs.com, we care about a woman's inner beauty, it's her outer beauty and ability to suck and fuck that are more important to us. Sorry, but that's just the way it is. We know some people get off on personality and power, and Melissa is a lovely woman, but if she wasn't so damn good at deep-throating young cocks and getting her 61-year-old pussy fucked, she wouldn't be here.
But here she is, back to do her thing after being away for nearly three years, showing off her outer beauty and her skills.
60Plus MILFs: What's the best compliment you've ever received? What was the worst?
Melissa: The best compliment was when someone told me that if they're feeling blue, they come to me to feel better. I don't think I've had any of those awkward bad compliments!
60Plus MILFs: What do you wear or do when you want to feel sexy?
Melissa: I put on a tight, sexy dress that shows cleavage, light some candles and put on soft music.
60Plus MILFs: You're at a party and notice a guy checking you out across the room. You find him attractive. What happens next?
Melissa: I look at his eyes until they meet mine and then smile. The rest is up to him.
60Plus MILFs: What kinds of things make you extra horny?
Melissa: Soft lips all over me, fingers brushing lightly on my skin, feeling his hard cock in my hand.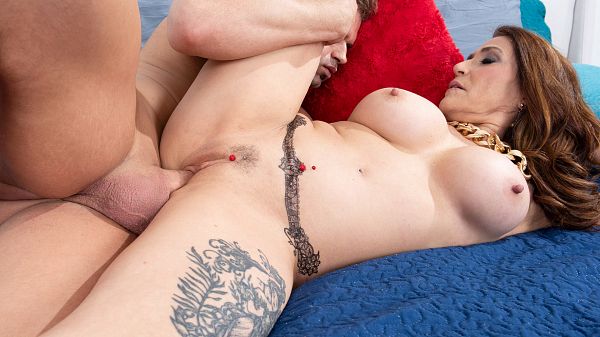 See More of Melissa Johnson at PORNMEGALOAD.COM!