Young meat, hairy pussy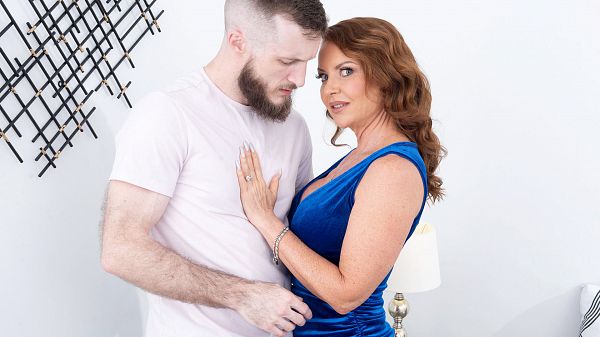 "You are in for a treat today," 54-year-old Janet Mason says to her guy, who's young enough to be her son. She's all dolled up in a sexy outfit. He showed up dressed like a slob, which is about the way things work, right? Women go out of their way to look good. Most men barely try, and what do they get? Well, in this case, they get one of the hottest MILFs in the world.
Janet, who describes herself as "happily married," is from the Midwest and lives in Florida. Her hair is red. Her tits are DD-cups. Her pussy is hairy. We'd say it's happily hairy.
Dream car: Jeep Grand Wagoneer.
She enjoys bicycling, running and weight training. "I don't follow pro sports."
Panties: "Ninety percent of the time I don't wear them. I do wear a lace thong during my workouts."
How she dresses: "Living in Florida, I love to wear flirty, sexy sundresses and wedges. Very feminine."
She also said, "I love being nude but I wouldn't call myself a nudist."
We'd all call her a hot, sexy woman who knows what she wants and goes after it. And today, what she wants is cock.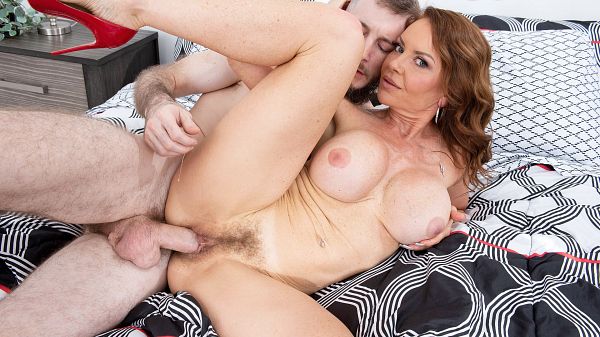 See More of Janet Mason at PORNMEGALOAD.COM!