Fucks step-son, gives him rim job
Fucks step-son, gives him rim job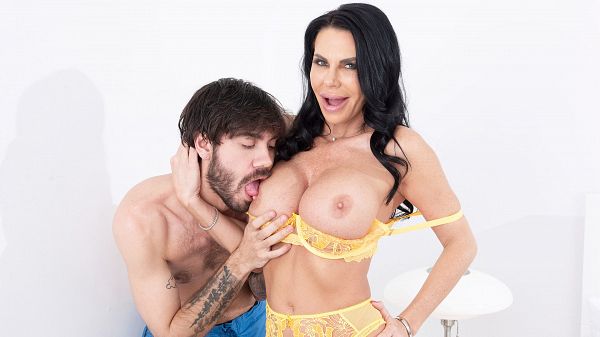 Piper Press, a 43-year-old wife and mom, is all dolled up in a bra and panties that show off her big tits and bubble butt, a garter belt and stockings. She's dressed to fuck, and who does she want to fuck?
Her 24-year-old step-son, that's who!
It's morning, so Piper has strategically positioned herself outside her bedroom door, waiting for her step-son to wake up and go take a shower. She's expecting him but he's shocked to see her, especially dressed (or undressed) like that.
"You didn't expect to see your step-mom standing here like this?" she asks him.
"No, I didn't," he says. "I don't think my father would be very happy about this."
Probably not, but Step-Mom doesn't seem to care what Dad thinks. Her hand wanders down to his cock, and before long, he's got his step-mom's big, fake tits in his hands and she's got his cock in her mouth. Piper is so turned on that in-between fuck positions, she sucks his balls and eats his asshole. Show of hands: How many of you out there have gotten a rim job from your step-mom?
Nope, didn't think so.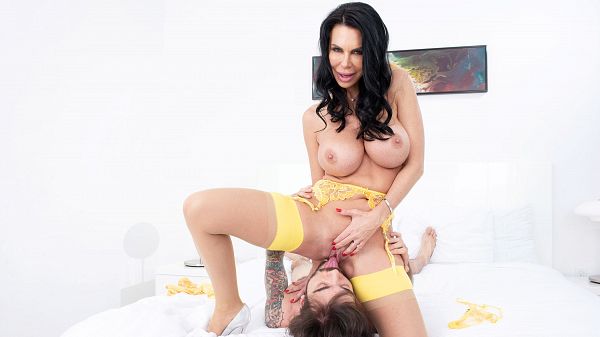 See More of Piper Press at PORNMEGALOAD.COM!