Mrs. Davis wants you to jack off to her
Mrs. Davis wants you to jack off to her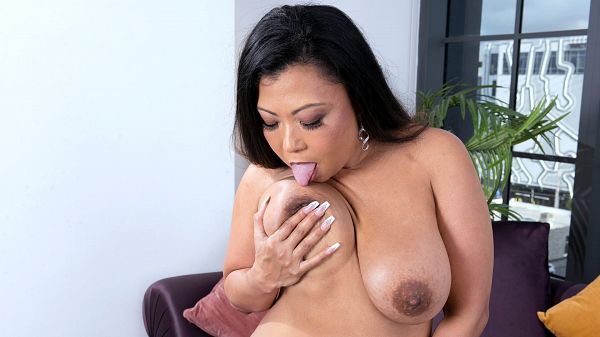 Today, Krystal Davis, a happily married 48-year-old mom and step-mom who was born in the Philippines and now lives in Las Vegas, shows off her fine ass and big tits with chocolate nips. She also deep-fingers her pussy. When she gets on all fours, she spreads her ass so you can get fine views of both of her fuck holes. Basically, this is an excellent scene to jack off to, and that's exactly what Mrs. Davis wants you to do.
40Something: Are you a swinger?
Krystal: Yes, but I don't do it as much as I used to.
40Something: What was your wildest experience?
Krystal: A house party where I squirted all night and used up all the towels.
40Something: Do you masturbate?
Krystal: Yes. I fuck a lot, but at the end of the day, I still have one or two cums left in me, so I use my favorite bullet vibrator to get me there. I call it my best friend.
40Something: How often do you have sex?
Krystal: Every chance I get.
40Something: Do you like to be watched when you're having sex?
Krystal: It depends on who's watching. Yes, but I do enjoy private time, too.