Dripping-Wet Kitty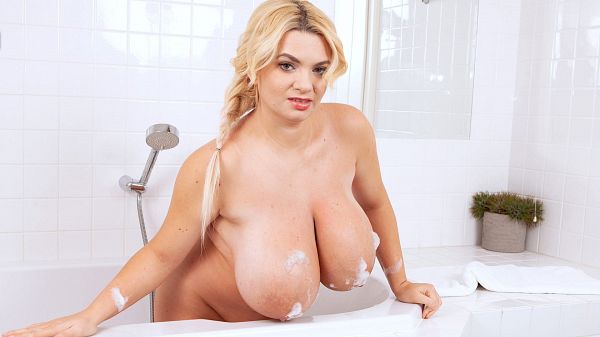 This is not your ordinary soapy bubble bath video. It's special because Kitty Cute is the bather. Cute Kitty is going to demonstrate Archimedes' principle. That is, a busty girl in a fluid is acted upon by a force pushing upward called the buoyant force, which is equal to the weight of the fluid that her big-boobed body displaces.
Kitty wears a pink lacy top that shows lots of skin and a pair of lacy black panties. We love a girl who gets dressed up to take a bath. After she dries off, Kitty rubs her kitty really fast and cums, her massive tits quivering.
"My boobs are so heavy I need to wear a good bra," Kitty said. "Bras that can support my breasts without hurting my shoulders are hard to find in Romania. So, I spend a lot of time shopping for the right ones."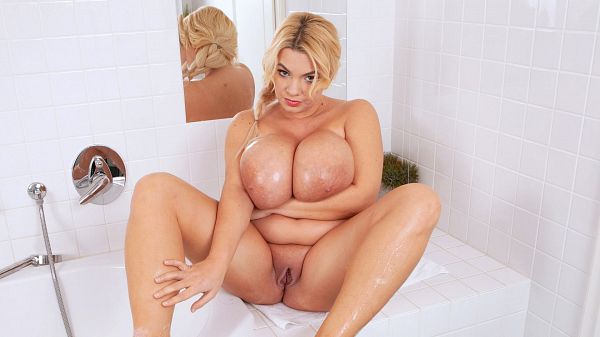 See More of Kitty Cute at PORNMEGALOAD.COM!