Busty Biker Babe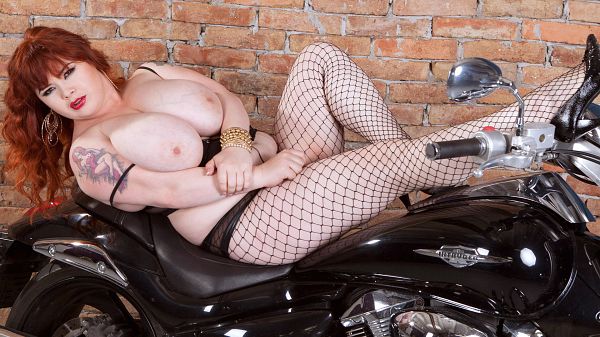 "This must be very powerful," Roxanne Miller says as her scene opens.
She's wearing a black corset, leather jacket and fishnet stockings, and her boobs look spectacular in her light-pink bra. In short, she looks ready for a nice, hard fucking, and we have a powerful boner roaring in our jeans. Roxanne hops on the bike, turns the key and revs the engine.
"This is going to be fun," Roxanne says with a smile.
It sure is. What's better than a busty girl that appreciates a sweet ride?
"Mmm…this is so much power," Roxanne says. "This is a real turn-on. I think I'm going to have a lot of fun with this bike. I bet I'm not just going to have fun alone on this bike."
We're not sure where the bike's owner is, but he's going to miss out on a great time.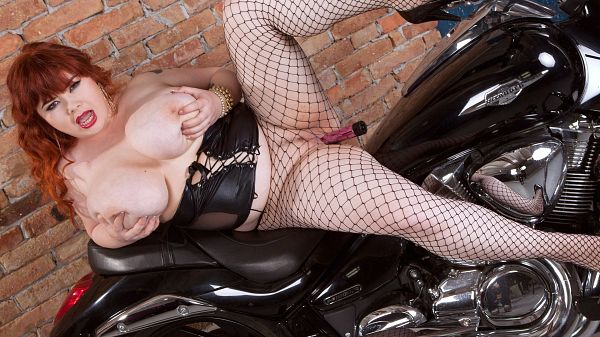 See More of Roxanne Miller at PORNMEGALOAD.COM!