Lingerie Party
Awesome Terri Jane, Micky Bells and Gya Roberts are your three bust-out delights. These three are certified superstars. Watch as they try on lingerie and hot outfits, shower, bounce, shake, oil, fire super-soaker rifles, masturbate and more during the making of the great movie Montego Babes!
In "Lingerie Party," Micky, Gya and Terri are together in their SCORELAND T-shirts and tiny shorts, talking about clothing, bras and what they each like to wear. They decide to try on each other's outfits and bras and excitedly place all the feminine goodies on the bed. The girls try on an assortment of sexy dresses, lingerie, bras and swimsuits for their, and your, pleasure. On their knees, they vigorously bounce hard to see whose boobs will fall out of her top first! They're having a blast. It's an amazing sight to see these lovelies shoehorn their massive gifts into tight tops and try on tiny skirts and tight dresses.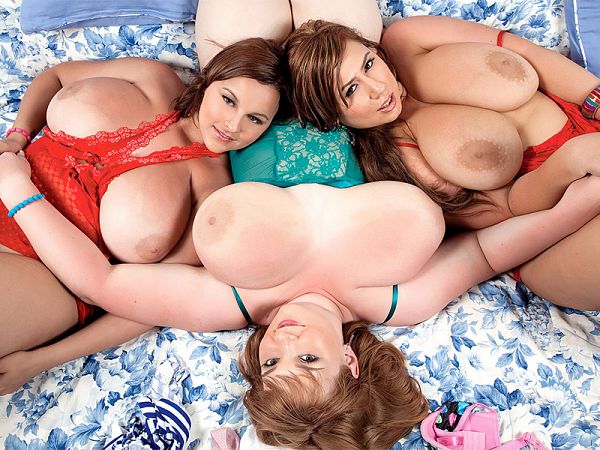 See More of Terri Jane at MICKYBELLS.COM!