Big-titted MILF Andi James returns
Big-titted MILF Andi James returns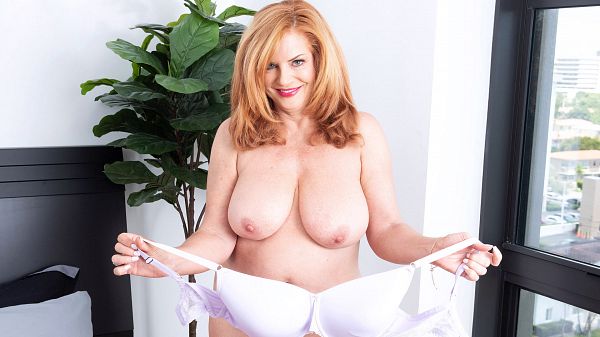 Nearly five years after she walked into our studio and fucked on-camera for the first time, beautiful, busty, 56-year-old divorcee, mother and grandmother Andi James is back. Here, she shows off her curvy body, tries on a variety of bras and fucks her slightly hairy pussy with a big toy.
Andi has worked in public relations and marketing. She's been a dancer and has been in the theater. She enjoys yoga and spending time with her family. When she first came to us, she said, "I like to watch porn, but I never thought I would do it, and one of the reasons I thought I would never do it is because of my age. It absolutely surprised me because I think the audiences want to see younger women."
Back in 2017, Andi broke her XXX cherry with JMac, and a few months later, she sucked and fucked another huge cock, so she jumped right in and went big. Fact: She celebrated her 52nd birthday the day before she shot her first scene with us.
Andi was born in Boston, Massachusetts, moved to the Midwest and now lives in South Florida. She's a swinger and likes to watch porn.
"I consider myself wild in the sense that I've done more exploring than my friends have done but maybe not as wild as other people," she said.
Maybe? Hmmm…maybe not.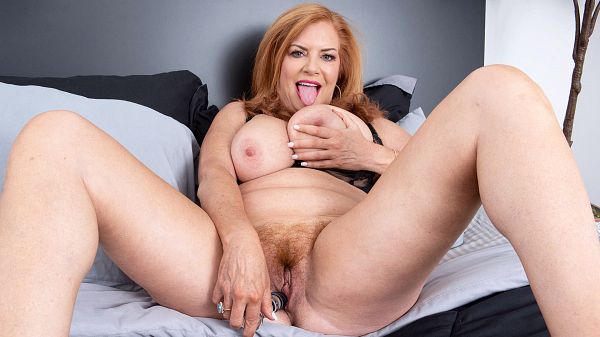 See More of Andi James at PORNMEGALOAD.COM!