Monica Keyes and Her Thunder Boobs
Monica Keyes and Her Thunder Boobs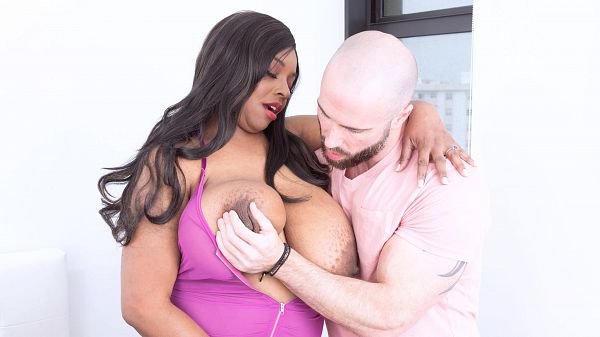 Monica Keyes was a guest at XLGirls several years ago. She discovered us when she saw BeASCOREModel.com and contacted the studio. Monica, who once worked at Victoria's Secret, also wanted to try boy-girl besides T&A modeling. The last time we heard from Monica was the last time she was here.
Recently, Monica contacted the studio and wanted to know if she could come back, so here she is in a brand new scene with Danny Steele. She also answered more of our probing questions. It was time to catch up.
XLGirls: Did you see the video you did the first time you were here?
Monica Keyes: I watched my last scene with you guys. I must say, I was amazed with not only how beautiful I looked but how well the video came out.
XLGirls: Did you watch the scene alone or with somebody?
Monica Keyes: The first time I watched my video, I was by myself. At first, I was a little self conscious about watching it. When I told my friends–a guy and girl– about it, they all wanted to see it. I was nervous about them seeing it. So I sent the link to one of them. Well, I received so many compliments about the video that I was interested in doing another scene. When I watched it with a guy I knew, he told me he loved it.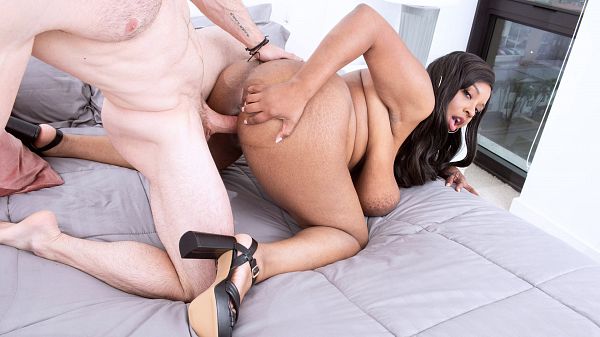 See More of Monica Keyes at PORNMEGALOAD.COM!