The Amazing Colossal Tits Of Danica Danali
The Amazing Colossal Tits Of Danica Danali
Nicky Rebel is in the bedroom looking at XLGirls.com on his phone when Danica Danali quietly sneaks in and interrupts his research. She can give him the real deal.
There are many unanswered questions here, such as why he's sequestered in the bedroom when she's in the apartment and eager to put out, but why nitpick. A popular SCORE Girl once told us that she would catch her live-in boyfriend jacking.
Nicky feasts on Danica's colossal tits and uses her lingerie to play with them. Danica depants him, hot to suck his balls and dick and get her big fat tits fucked.
Nicky pulls down her thong panties and finger-pumps her furry mommy pussy with two fingers. Since the ladies-first policy is always appreciated by Danica, Nicky gets on his back so she can get fucked in a reverse cowgirl position before they try others.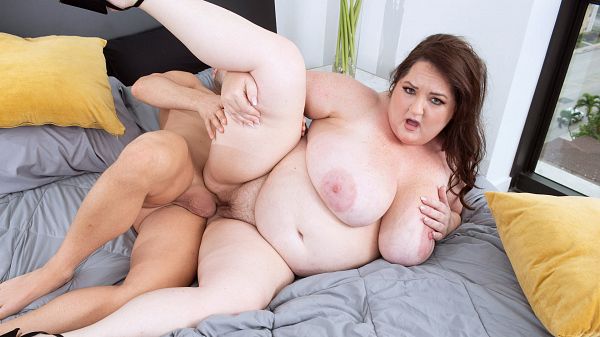 See More of Danica Danali at PORNMEGALOAD.COM!