Tit Attack: The Busty Asian Hooker
Tit Attack: The Busty Asian Hooker
Minka has enjoyed a long and distinguished modeling career, and she's still going strong. The October '14 SCORE magazine celebrated 20 years of Minka with a cover and a 10-page spread that also looked at her videos including this scene from Tit Attack.
In this scene, the notorious hot-sheet fuck palace called The No-Tell Motel is the setting where Minka provides mega-boobed full service. He's been cruising with a pocketful of cash when luck strikes. He sees Minka in a tiny dress on the street outside the motel and is prepared to fall in love inside the No-Tell's "Jungle Paradise" room with mirrored ceiling and a vibrating bed that takes dollars.
During the production of the opening street scene, Minka's imposing presence was not overlooked by a lot of horny, horn-blasting drivers. Luckily, no one was rear-ended and no hapless pedestrians were run over. This is Miami, after all, city with the worst drivers in America.
Matt turns out to be a fussy, verbally demanding customer once they get busy, and he puts Minka into more unusual and over-the-top fucking positions than she bargained for. Fucking the tight cunt of a legend inspired him. It's a real jerk-off porn scene.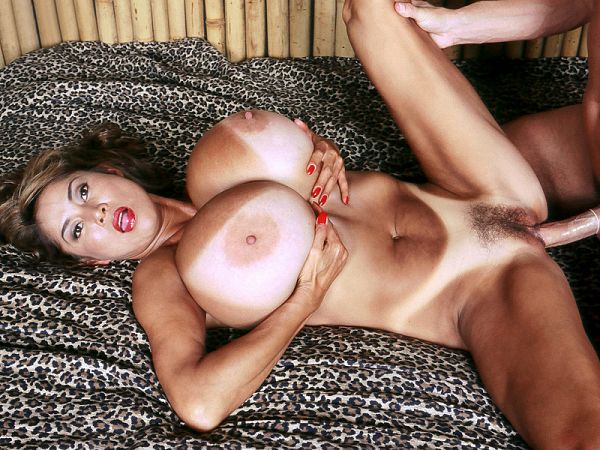 See More of Minka at MEGATITSMINKA.COM!