Joana Bliss: Hot Pink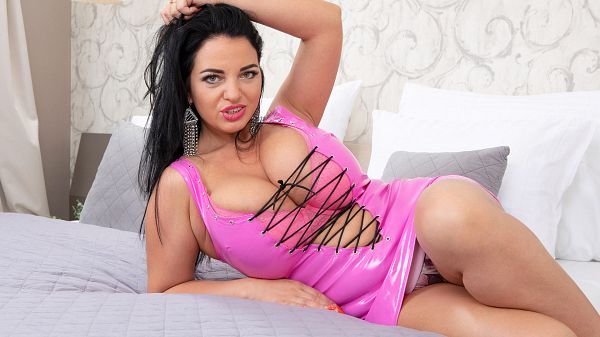 Joana Bliss has a beautiful face, hypnotic eyes and big, beautiful breasts but what is sometimes overlooked is how sexy and shapely her legs are. This video begins at Joana's feet in skyscraper heels and pans up her legs.
Joana's hot pink dress laced in the front is a great look for her. We don't know if she would wear it in public in Bucharest but imagining that she might is a nice mental image.
Joana's dress, bra and panties come off five minutes later. She gets into bed to swing and self-suck her huge boobs, rub her pussy and vibrate her nipples, clit and pussy.
"People ask me what is the best thing about physical beauty and I say the best thing is to have an extraordinary soul and to be able to give and share love. Love makes me feel sexy."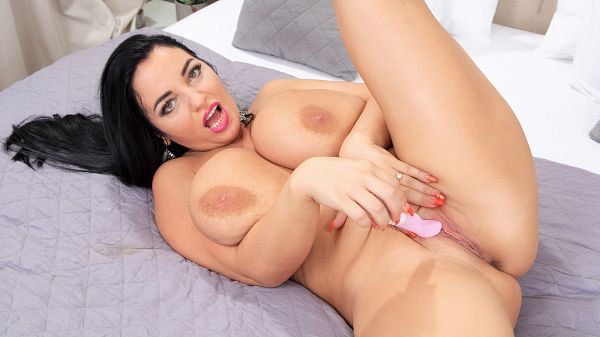 See More of Joana Bliss at PORNMEGALOAD.COM!