Nice and easy with Mella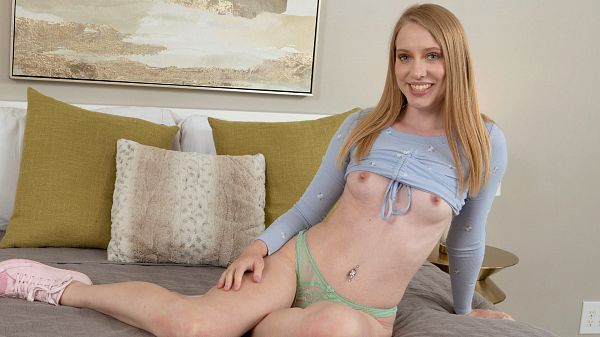 Job: Student; Age: 19; Birthday: August 30; Height: 5'5″; Weight: 110 pounds; Bra Size: 32A; Panties: Victoria's Secret; Anal: I like fingering; BJs: Swallowing is yummy; Masturbate: I do it a lot; Lives: Lincoln, Nebraska.
Mella returns! You might remember this little blonde teen as an enthusiastic newcomer who loves watching WWE wrestling, hanging out with friends, playing with her pets, journaling and going on dates. Or, you might remember her O-face as she rode a porn stud's cock. Either way, she made such an impression on us, we asked her to return for some more solo action. And, this time, she brought her favorite toy with her.
"I like this toy because I can use it on my clit or use it to hit my G-spot," she told us. "It's the best of both worlds. If I angle it just right, I can do both, but that's a little tricky. When it works, it's amazing, but it can feel like doing geometry or trig. It's complicated, and I like my orgasms nice and simple."
See for yourself how simple and easy Mella makes herself cum.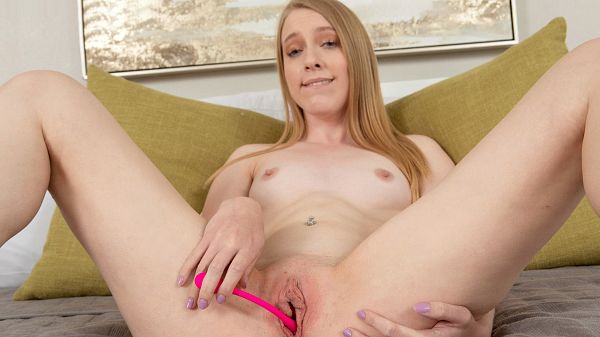 See More of Mella at PORNMEGALOAD.COM!