Andi Peacock Cums To Miami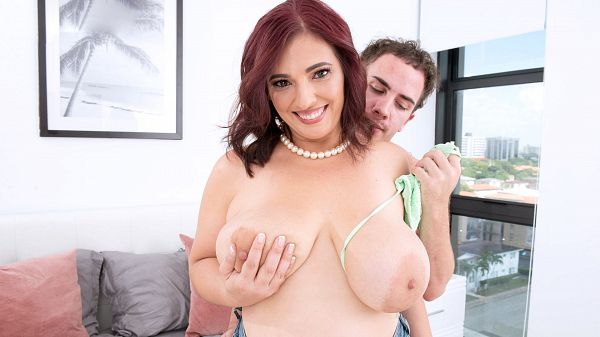 A day we have been waiting for. Andi Peacock of Mr. and Mrs. Peacock fame come to Miami.
Berry McCockiner has the honor of fucking perfect wife Andi in her first pro shoot. First, he chats with her for a few minutes. She shows him her large breasts to get him boob drunk. He gets his hands on those big tits and fucks them, fucks Andi's wet, hungry mouth and gets his balls sucked and his ass eaten by this super-horny lady.
Andi learned about The SCORE Group from her husband. They shot their first XLGirls scenes at home, where they produce their own line of hot videos of Andi with Mr. Peacock and studs they meet.
"I didn't start developing to my current breast size until college, so after college I was the bustiest woman in my group of friends," said Andi who was a swinger first before she and Mr. Peacock started making videos.
"I'm usually passive but I can be assertive in the right situation. I love when a man knows how to please me and can make me cum."
We'd be glad to learn how, Andi.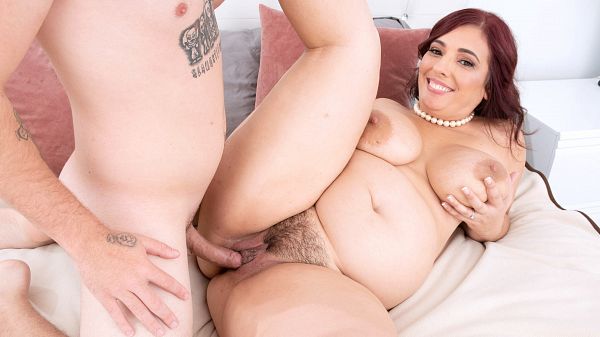 See More of Andi Peacock at PORNMEGALOAD.COM!