Alana The Insatiable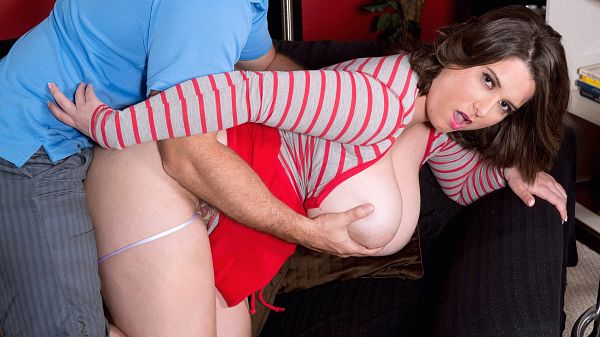 There is a time to lift cold, hard steel and there is a time to lift soft, heavy, hanging breasts. The soft, heavy, hanging breasts of Alana Lace. While Mirko is busy doing curls with weights, Alana Lace is watching him, and she is horny. No, dumbbell, Mirko is not about to continue his curls with Alana throwing herself at him. Only a crazy man would keep exercising and ignore her love signals, which for Alana is showing a guy her big, bare tits and waiting for the chemical reaction in his balls to take effect.
Alana takes her much-loved boobs out of her tight top and shoves the pair into his face. You've got to love aggressive girls. They know what they want and they don't wait for the postman to deliver it. Alana's sex interest begins to feel the stirrings of manhood with such magnificent mams plopped on him. Unless a weight fell on his head, we'd expect no less. After all, he is our surrogate.
Alana lays back on the couch purring and moaning. When she is in heat in front of you, you either know it immediately or you're studying for the priesthood. Mirko pulls down Alana's tiny white panties to reveal her delicious cookie, wet and glistening. He stands up while the camera is framed on Alana's face and tits, and then his boner appears in front of her face. "My pussy's wet for you," Alana purrs in her dick-stiffening phone-sex voice. "Wanna give me that big cock of yours?"
What we love about Alana Lace, besides everything: Her cock sucking is always wet, noisy and sloppy. After she blows a guy, she wants him to fuck her great jugs then wants more cock in her mouth. Hard cock is Alana Lace's candy bar.
After her BJ and tit-fuck, Alana wants that bone in her pussy so she mounts it. Give Alana what she wants and she will make a guy's dream come true.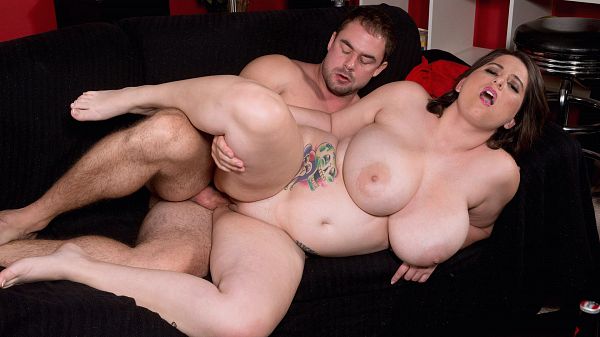 See More of Alana Lace at PORNMEGALOAD.COM!