What All XLGirls Like Sara Need
What All XLGirls Like Sara Need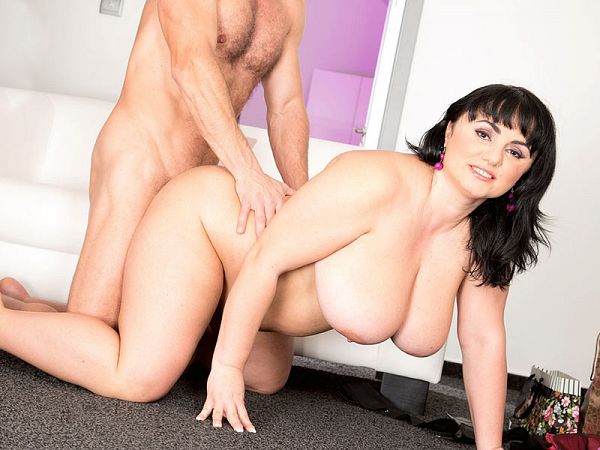 Ever the thoughtful guy, George is delighted to give XLGirl Sara a heart-felt, creative gift for the holiday season. An attractive brassiere is exactly what a tit-man should give a hot girl. Sara is delighted to try it on while George is totally immersed in playing with her huge, gorgeous boobs.
He comes around and lowers the top of her dress and removes her bra. Squeezing and lifting Sara's boobs, George is ecstatic. "Your boobs are still growing," he says. This is a guy who loves big tits.
They place the gift over her bare tits, laughing and giggling. Then George gets to work, sucking Sara's nipples and savoring the taste and texture of her beautiful breasts.
Sara leans back on the couch after her panties are removed and he spreads her wet pussy open so he can lick her and fondle her lips and clit. This gets Sara humming and moaning loudly. She moans even louder when he ramps up his finger-banging.
After she cums, Sara sits up and opens George's pants. His erection pops out and Sara is eager to taste it in her mouth. Her huge boobs dangle as she works his cock in and out of her throat, hands-free. George pushes Sara gently back on the couch, spreads her legs and begins the first of many hard thrusts into her exquisite pussy.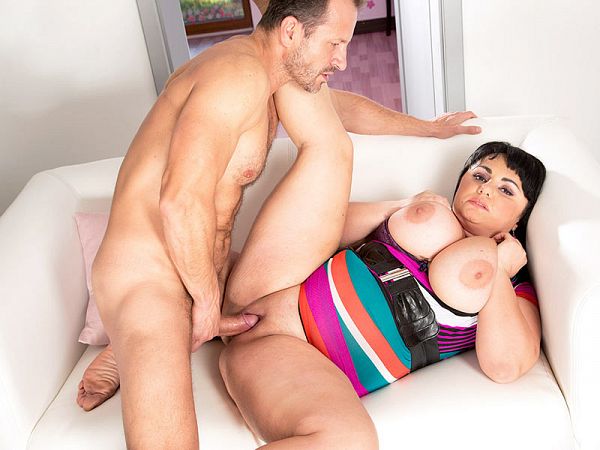 See More of Sara at XLGIRLS.COM!