Cat On a Hot Skin Flute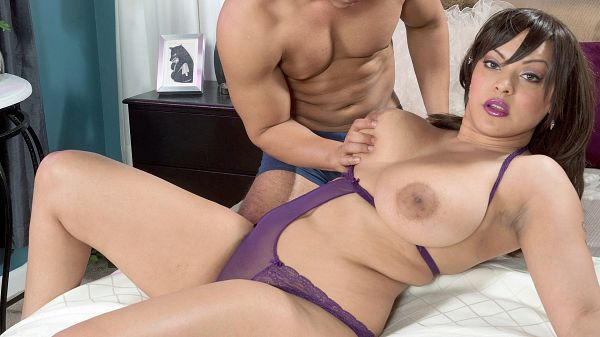 Cat Bangles moves her ass up and down in a doggie position while Rocky is boffing her. This girl loves to play dirty and is very enthusiastic and horny. She took to nude modeling and show sex with a bang. She really was meant to be a SCORE and Voluptuous Girl where she could really be appreciated.
When you work at an adult entertainment company you can ask girls questions that would get your face slapped or worse in any other company and you get away with it. How old was Cat when she got her cherry popped? "I was 18," Cat said. "I was a late bloomer. I didn't get these bad girls until I was about 18. When I was still about 17, all of my friends had big boobs and nice little bodies and butts, and I still wasn't there yet. But when my boobs came in, they just blew up."
Did Cat or her girlfriends ever imagine she'd pose without a stitch of clothing on and get fucked by professional studs in hot videos on a website like SCORELAND? "Oh, they wouldn't have believed it. I don't think I would have believed it. It was because I was such a late bloomer. People would tell me that I had a pretty face and things like that, but my body didn't really come in until later on. My boobs grew in all at once and then my butt did, too. Now I just love being naked whenever I can."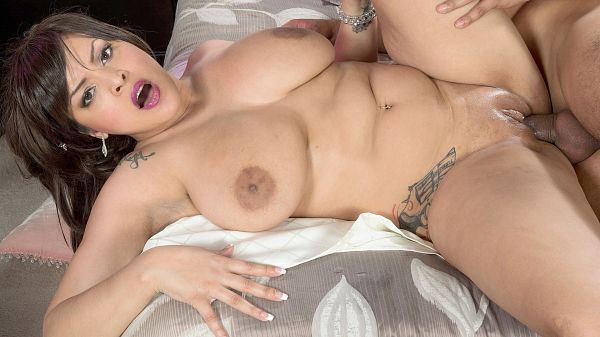 See More of Cat Bangles at PORNMEGALOAD.COM!