Nikki Hoffman's first show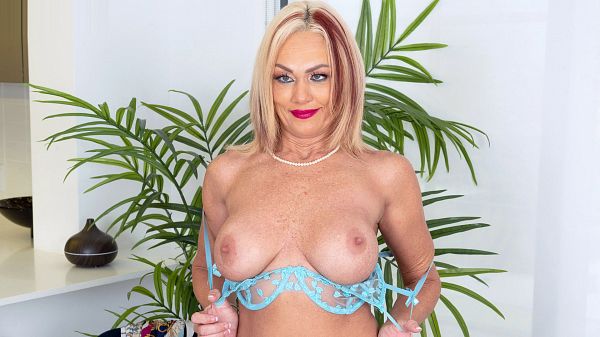 Meet Nikki Hoffman, a 52-year-old blonde cougar with big, fake tits. They're really nice and she loves to play with them. She loves to play with her pussy, too, as you'll see here.
Nikki is a small-town girl from Oklahoma who now lives in Texas. She's 5'2″, weighs 118 pounds and measures an exciting 36C-22-32.
Favorite TV show: America's Got Talent.
Favorite movie: Top Gun.
She likes basketball and football, and her favorite team is the Houston Texans. She enjoys working out and traveling.
Panties? "Sometimes. G-strings," she said.
When she's out in public, she wears short shorts, like she's wearing here, with half tops and her cleavage showing. She's been in trucking and cleaning. She's also been an exotic dancer and an escort. Those latter two definitely suit her sexy looks.
She's a swinger and a nudist, and she has lots to show you, so stay tuned.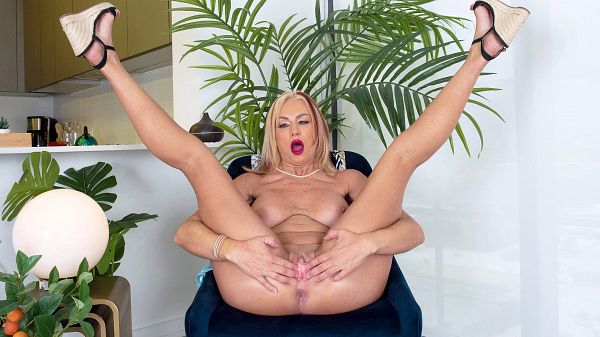 See More of Nikki Hoffman at PORNMEGALOAD.COM!