Bathroom Bang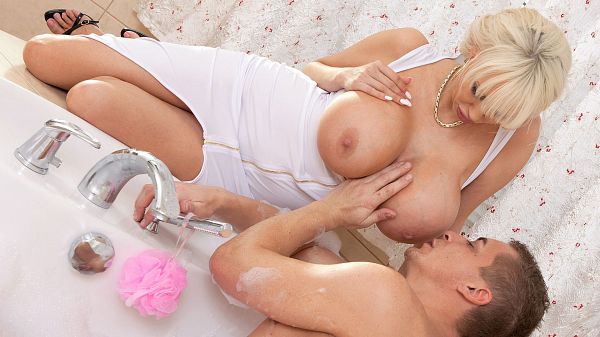 Sandra Star watches Steve take a bath and wants in on that too. But not the bath. She wants cock. They share a watery, soapy fuck right in the tub. Sex in a bathroom is slippery but it's fun. Especially when Sandra is the leading lady squeezing and gripping the pole with her tight pussy.
Sandra is proud of the way her body and big boobs look. You can tell by the way she stands, her posture and the way she dresses. She was made for extreme swimsuits and tank dresses. It's almost a year since Sandra stopped by.
Sandra travels the world but Berlin is the center of her universe. "I like the city because there is very fine dining, and I love great restaurants. Eating is one of my passions. And you have great art, great culture and, of course, I like to party! It is a wonderful party town. I go out all the time."
Dressed to kill, naturally.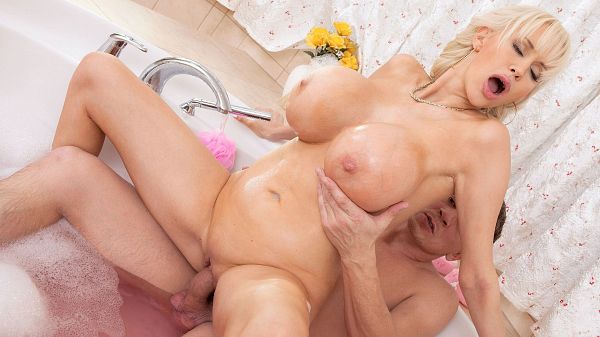 See More of Sandra Star at PORNMEGALOAD.COM!