Busty Brunettes Cum First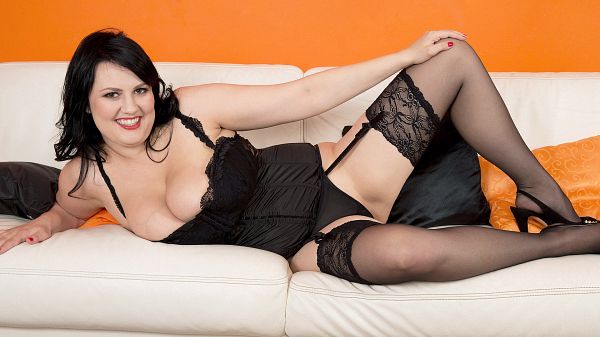 When she first posed for us, Barbara Angel was not a nudist, a dancer or a model. She hadn't even gotten naked for a boyfriend's camera. All that changed at The SCORE Group. She's a curious girl and wanted to try new experiences. Barbara has now bared all, masturbated and done boy-girl scenes as if she's been doing it for years.
A happy-go-lucky babe who's always smiling and upbeat, and true girlfriend material, Barbara is into total tit play before she spreads her pussy wide. We can see deep inside her delectable cookie in this scene. She flicks her bean and diddles her pink slit, licking her finger so she can slide it in better.
After playing a tune on her pussy, Barbara gets her hands on a cock-shaped toy. She looks at it like it's a holiday gift. She's got toy skills and plugs her wet pussy deep in different positions. Angel baby comes good and hard. The huge smile she sports says it all.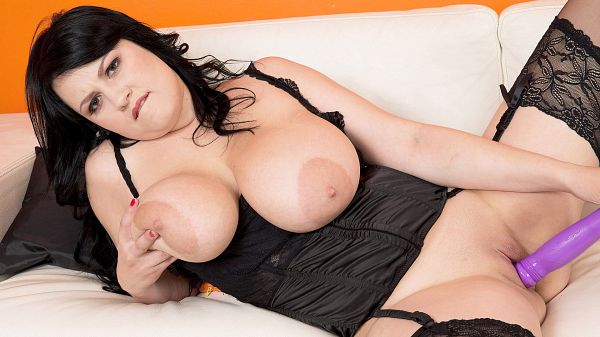 See More of Barbara Angel at PORNMEGALOAD.COM!