Christy Sparks: Bed & Breastfest
Christy Sparks: Bed & Breastfest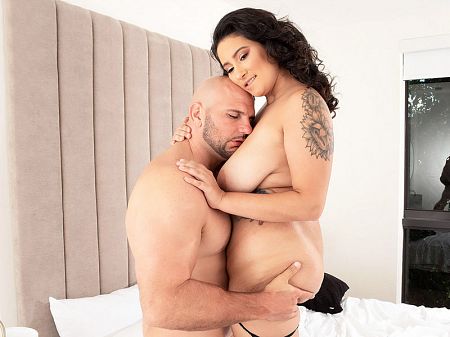 Sometimes there's a story that brings a couple together, sometimes there's just sex. Raw, hot sex for sex's sake, and that's okay too. Raw, hot sex is the name of the game for Christy Sparks and JMac.
When Christy wakes up and sees JMac pitching a tent under the bedsheets, her only thought is to taste it, suck it and lick it. She can't resist putting his cock in her mouth like a lollipop. The warm, wet mouth of a sexy honey like Christy worshipping your dick is a pretty good way to wake up.
Waking up fast, JMac watches as Christy licks and sucks his cock and balls, oral worship at its best. Christy holds her big tits together so he can fuck them good. After they sixty-nine, Christy gets on top of JMac and rides his pole the cowgirl way for starters. Watch how fast and hard she fucks him in that position. She loves big cock spreading and filling her pussy.
Hard fucking and nipple play turn Christy on. "I try to have sex as often but as safely as I can," Christy said. "I'd say I have passive and assertive sides." We see both sides here.
Christy loves doggie and JMac saves that for last, pounding her pussy while he pulls her hair, making her scream. Christy doesn't live in Florida so she can't take JMac home and use him for sex, but she made the most of her second booty call with him at XL Girls.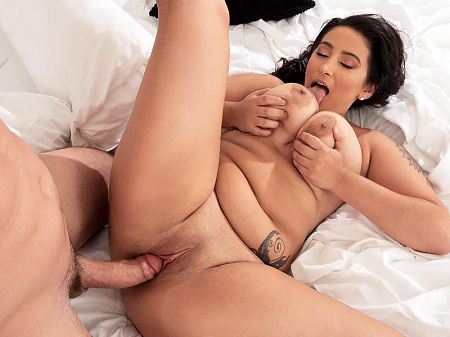 See More of Christy Sparks at XLGIRLS.COM!