Molly Evans & Mary Brown: Hot Tub Girlfriends
Molly Evans & Mary Brown: Hot Tub Girlfriends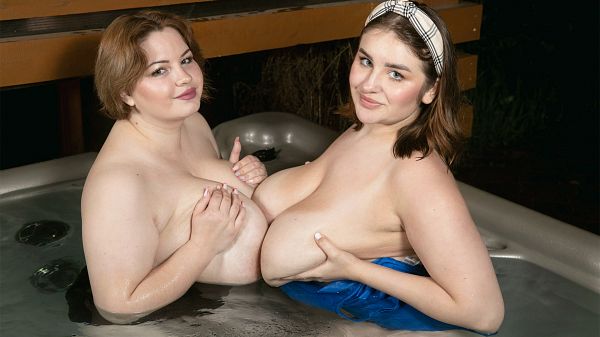 Mary Brown steps into the hot tub, eager to feel the warm water surrounding her plump flesh. Molly Evans is one step behind Mary and excited to see Mary already warming up in the XLGirls tub. Molly looks at Mary and doesn't need a hot tub to feel her body getting hot.
"Oh, Molly, come here," Mary says. "It's nice here. The water is very warm…."
"Can I sit closer to you?" replies Molly, getting into the tub. "How sexy you are. I'm amazed! How sexy and hot you are."
Molly and Mary make out, taking their massive tits out of their swimsuits. They kiss, lick and suck each other's nipples, feeling the weight of their breasts in their soft hands. Tongues out, they're in big-boob heaven, going nipple-to-nipple. They neck, rub their nipples together and push their breasts together.
The two girls suck on their own nipples and tongue kiss. Molly reaches out to rub Mary's boob with one hand and rubs her pussy with the other hand. Mary does the same to Molly's tit and her own pussy. Girlfriends that masturbate together come together.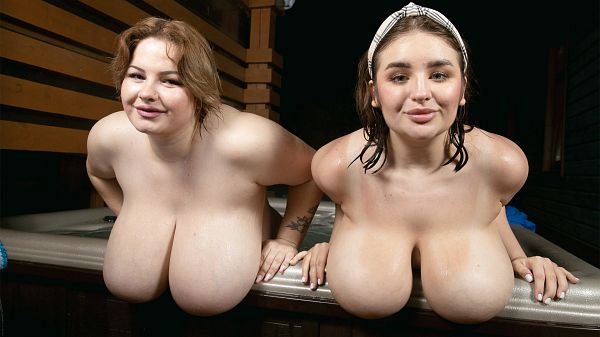 See More of Mary Brown at PORNMEGALOAD.COM!