Rubbing Tessa Orlov Right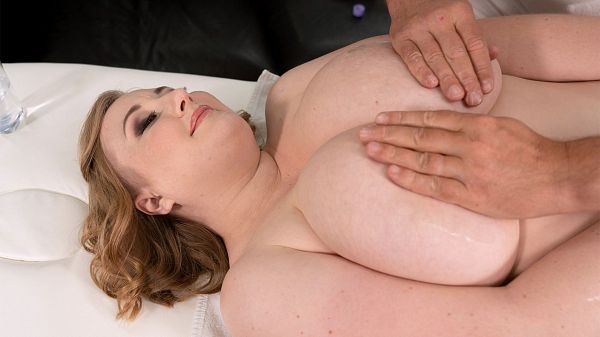 If you are a professional masseur watching this XLGirls.com video, we advise you not to copy what Tom Holland does to his thickalicious client Tessa Orlov, even though it would be worth losing your license for.
Tessa visits the spa for a relaxing afternoon and a nice, soothing massage. Her rubdown begins innocently enough as Tom gets to work on Tessa's back. When she turns over and lies on her back, her big, juicy tits splay. Tom starts a breast massage, sinking his fingers into her soft boob-flesh. That makes Tessa even hornier. She also likes feeling her shaved pussy finger-fucked when his hand drifts down between her plump, pink thighs.
The massage ends quickly when Tessa reaches out to feel and squeeze Tom's bulge. He takes his dick out for Tessa to stick in her mouth and suck on like a candy cane. She rubs her oily tits on his fuck-stick, squeezing it between her magic mounds. Tessa flips over on her back, ready for Tom to dick her down.
Tessa holds her tits together while Tom fucks her. They switch to the couch where Tom deep-fucks Tessa from behind, but first he enjoys her heavy tits squishing his cock again. What happens at the spa stays at the spa.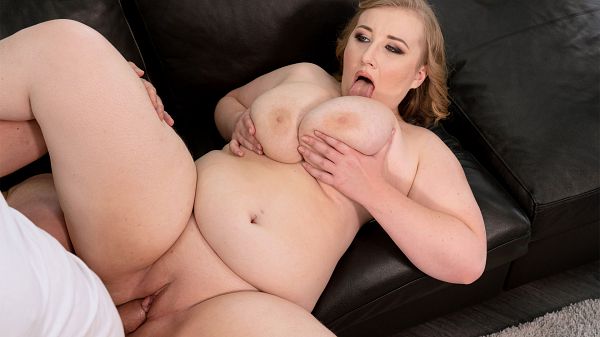 See More of Tessa Orlov at PORNMEGALOAD.COM!