Uploading Into Angel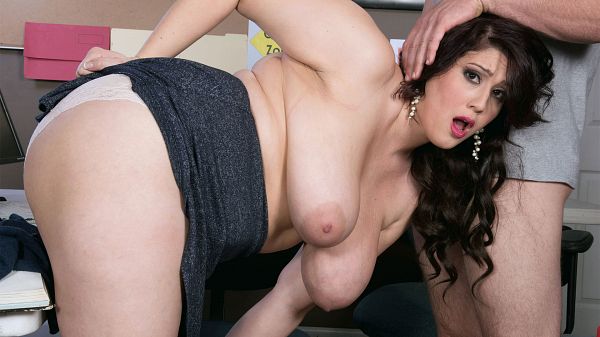 Lovely and busty Angel DeLuca is at the university computer lab working on her assignment. She's a no-nonsense student, prim and proper. At the next station, JMac is busy too. Looking at naked girls on SCORELAND. That's a big no at this lab. He also can't help but notice the many inches of cleavage nestled in Angel's blouse. Angel is getting annoyed at his staring and what he has on his screen and tells him he's not allowed to log into adult sites.
JMac counters by accusing her of looking at it too, which only annoys Angel more. They bicker for a while then he makes a play for her, rubbing her big jugs and sticking his fingers in her mouth. Angel knows she shouldn't be getting down and dirty on school property and they might get caught but she can't help herself. Sometimes the hottest sex is the sex that a girl and a guy should not be having.
Angel and JMac turn the computer lab into a fantastic fuck room. Every which way sex is the name of the game, from pile driving to girl on top, with lots of attention paid to Angel's heavy hooters and sweet cock-sucking lips. The well-endowed young student is not going to get any class work done today.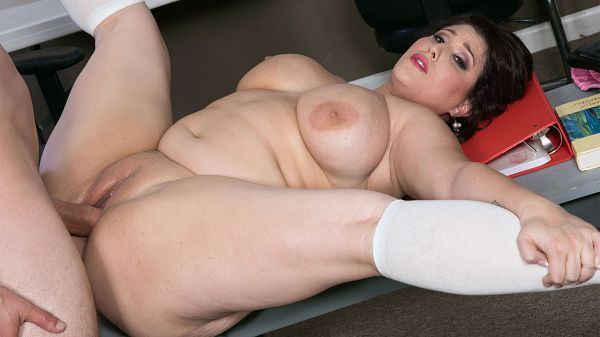 See More of Angel DeLuca at PORNMEGALOAD.COM!