As Nature Intended
Joana is a very thoughtful girl. You can tell that by seeing her videos and listening to her speak. She'll even iron your shirt. But first she has to take a break and relax in her natural state, naked as nature intended. She then resumes ironing, but there is no reason to get dressed again. Joana can iron in the nude.
Said Joana, two-time Voluptuous Model of the Year, "I think I am 106 centimeters around, and I buy bras that are 105GG. I have two brands I like, Maria Jo and Prima Donna. I buy them on the Internet. I look for color and style. I try to find pretty bras, but that is not always easy in my size."
Writes S.C., "I adore this lady so much, she has to be one of the finest European big boobers ever. I always love seeing her. She must be one of the most popular models ever. The lady is fabulous!"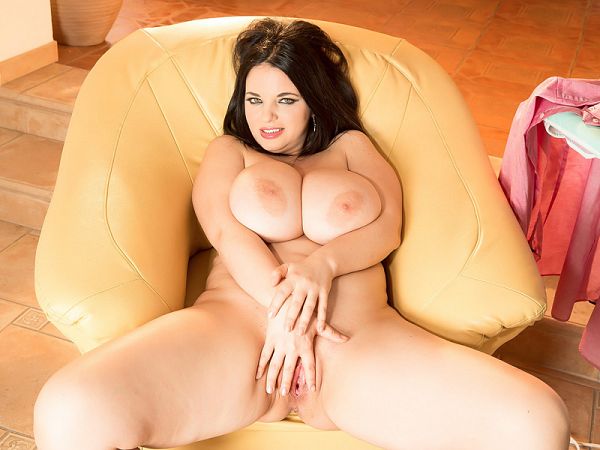 See More of Joana Bliss at JOANABLISS.COM!