Anna Katz: Fantasy Goddess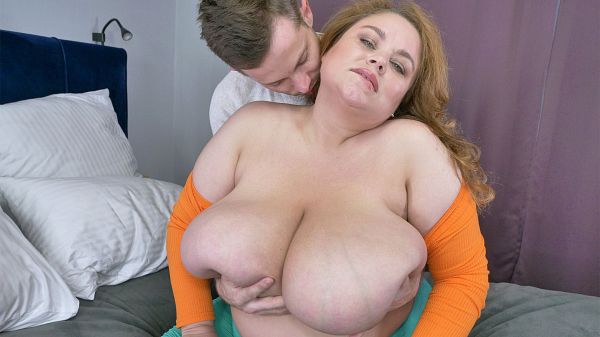 Toni had watched videos and looked at photos of Anna Katz. She was driving him crazy. All he could think about was getting his hands on Anna's massive, heavy and soft tits. Thinking about sinking his fingers into that soft breast flesh and putting a lip-lock on her sweet nipples occupied every minute of his day. Fantasizing about burying his face between her breasts only increased his craving for this incredible babe. Fantasizing about his cock being sucked by her pretty mouth and her pussy and butthole gripping his dick prevented him from sleeping. He got to make his dream a reality in this scene.
He'd never experienced having wild, horny sex with a dream woman built like this. Anna fucked him just as hard as he fucked her. When she was riding him on top, his face was covered by her giant breasts. Anna rode him hard, and when she got on her hands and knees, her pumped her with every ounce of strength. Anna got on her back and put her bare feet on his chest. He fucked her fast and deep. Looking at her tits shaking in that position, her tongue sticking out, Toni had to pull out and pop on Anna's breasts. His wet dream had come true.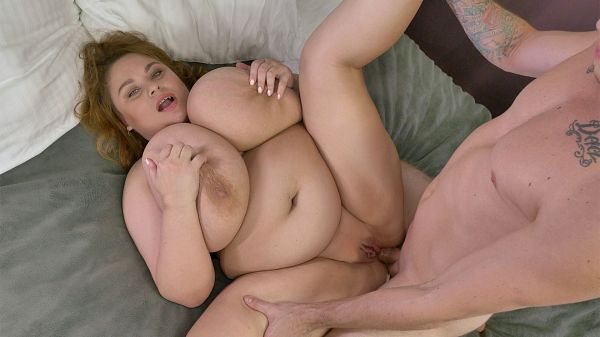 See More of Anna Katz at PORNMEGALOAD.COM!