Daisy's Test Shots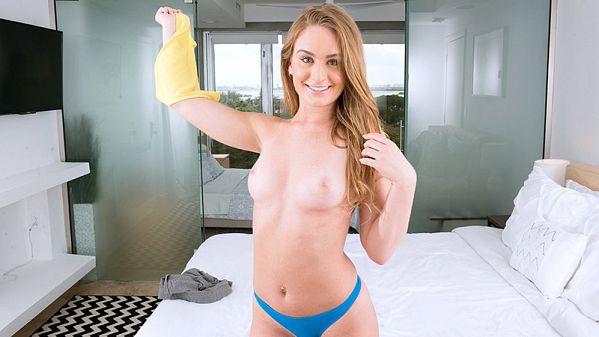 Age: 20; Born: September 7; Ht: 5'8″; Wt: 120 pounds; Bras: 32B; Panties: Thongs; Anal: Regularly; BJs: Swallow, of course! Masturbate: Frequently.
When Daisy's boyfriend called us and asked if we were looking for a couple to fuck on-camera for the first time, we asked to see pictures of them. He sent us a pic of Daisy's face smashed up against his pubes, his entire dick down her throat. "She doesn't have a gag reflex," he told us.
You'll see Daisy's XXX shots soon, but in the meantime, check out these test shots we took to get Daisy used to being in front of the camera.
See More of Daisy at PORNMEGALOAD.COM!