72-year-old granny Romana fucks herself
72-year-old granny Romana fucks herself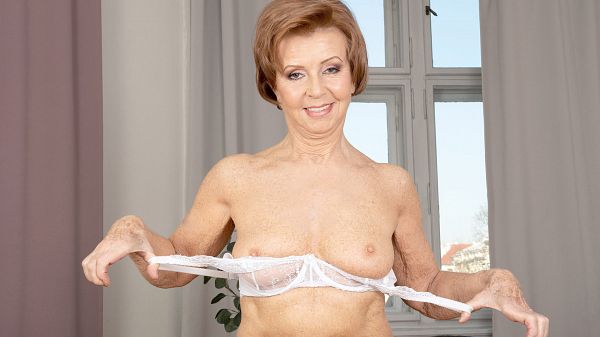 Now 72 years old, Romana, a beautiful mother and grandmother from the Czech Republic, is back to show off her incredible body and fuck her pussy with a toy. This is a warmup for her upcoming scene, in which she's going to suck and fuck a big-dicked 21-year-old. Yep, a guy who's 51 years her junior, and she keeps him rock hard the entire time. But that's getting ahead of ourselves. For now, it's just you and one of the hottest, sexiest grannies we've ever met, a woman who's a little like Jewel, Lola Lee and Georgette Parks in that if you saw them out and about, you'd never guess they fucked on-camera.
60Plus MILFs: What do you do for a guy to make him feel special? What should he do for you?
Romana: I will give him blow jobs and cook for him. He will eat my pussy and be kind.
60Plus MILFs: What's the best compliment you've ever received?
Romana: That I'm a great mother.
60Plus MILFs: What's a surefire way for a guy to get on your good side?
Romana: By being polite.
60Plus MILFs: Sex on a first date?
Romana: No. I do not share myself easily.
But she's sharing herself with us.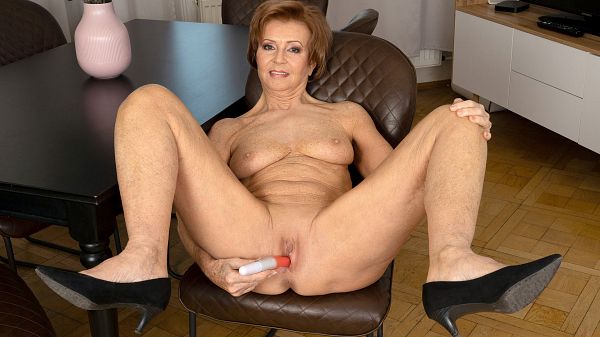 See More of Romana at PORNMEGALOAD.COM!