Busty former teacher fucks her pussy with a big toy
Busty former teacher fucks her pussy with a big toy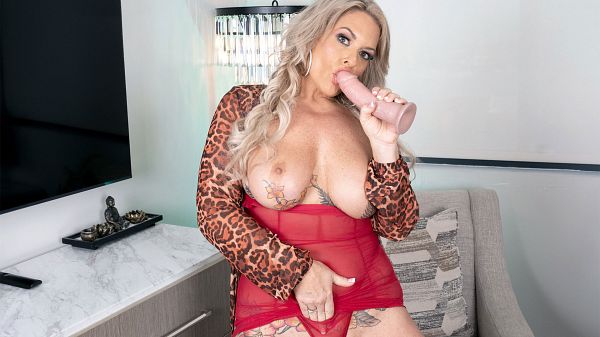 "I was a teacher for 20 years and kept my private life hidden," Anni Love said when we asked if the people she knows would be surprised to see her here. Now this 49-year-old wife and mom from Massachusetts is showing off her big tits, fucking her tight, wet cunt with a big toy and talking dirty for all the world to see and hear. And tomorrow, she's going to suck and fuck. By the way, if any of Mrs. Love's former students are reading this, enjoy and let us know what you're thinking.
40Something: Do you play any sports?
Anni: I played volleyball in both high school and college. I love to watch NFL football, but I also watch baseball and hockey.
40Something: What are your hobbies?
Anni: Working out with weights and yoga. I love to cook. I love spending money! And, of course, going to swinging events and house parties.
40Something: When did you become a swinger?
Anni: I have been in the lifestyle with my husband for 13 years. It all began one New Year's Eve vanilla party night when we unexpectedly had a threesome with a girlfriend of ours.
40Something: What was your wildest swinging experience?
Anni: It was our very first trip to Hedonism in Jamaica. We were in the nude pool having a blast with some new people, three couples and a unicorn, that we had met that week. It began storming, so we invited everyone back to our room as we had a beachside/hot tub room that was not far from the pool. It was one big orgy with nine people in our bed!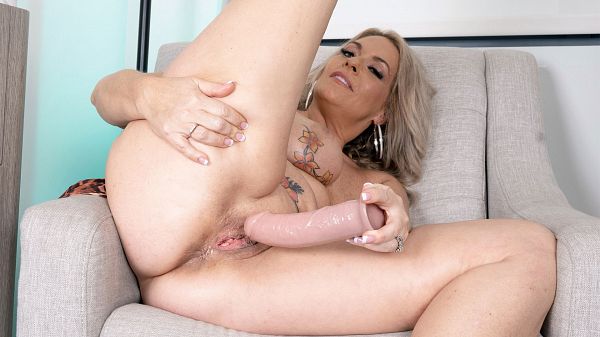 See More of Anni Love at PORNMEGALOAD.COM!