Katie Rose: Free To Be Sexy
"You just need to believe in yourself…because you can accomplish your goals," is Katie Rose's philosophy. Katie Rose used to be shy. She was modest about her voluptuous body and the big boobs that nature gave her. Over time, she began to accept herself.
Katie Rose starts off wearing a sheer, see-through dress and plays on a chair. She moves to the bed and gets nude. Gyrating her supple body, Katie shakes and jiggles her big tits and flicks her tongue for a taste of her delicious nipples.
A student of psychology, Katie believes in the power of positive affirmations and believes in people confronting their fears. Now she's ready to take on the world and achieve her goals with greater confidence and assurance in her powers.
SCORELAND: How would you describe your personality?
Katie Rose: Bright, free, purposeful and fearless, smart and kind.
SCORELAND: What models inspire you?
Katie Rose: Demmy Blaze inspires me because she is very beautiful, strong and achieves everything by herself
SCORELAND: How did you get started modeling?
Katie Rose: It all started with Tiktok. I was shooting for a Chinese audience, and then I switched to our Tiktok and I was drawn in. Subscribers and fans appeared and then my photographer noticed me. But then I was in a relationship and refused. After almost a year I agreed to shoot.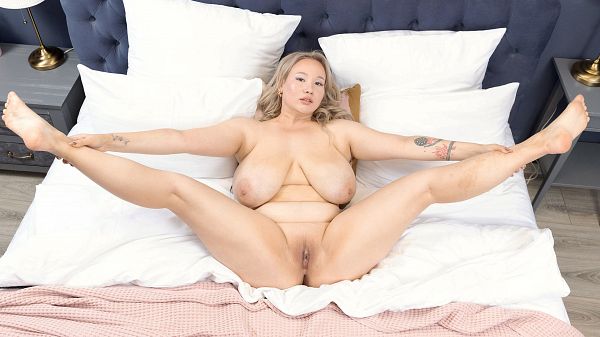 See More of Katie Rose at PORNMEGALOAD.COM!