The Treasure Chest of Mer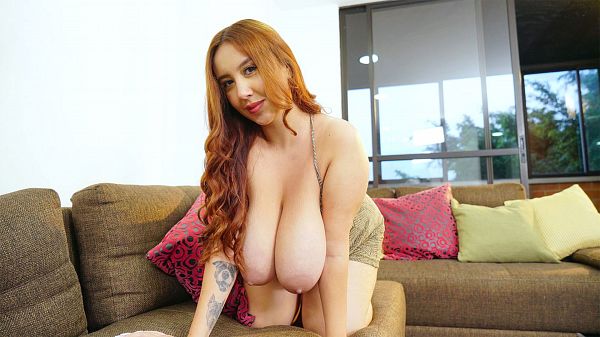 Book? What book? Mer's bountiful breasts and her lovely face are all anyone can see. The redhaired beauty puts her book away so we can study how she swings and shakes her massive, suckable tits.
Mer takes off her shoes and reaches for a dildo the size of a restaurant pepper grinder, puts it between her boobs and shoehorns it into her pussy, working it in deeper and deeper. It's cum time for Mer.
"I love to watch lesbian porn or threesomes," said Mer. "When I do, I like to masturbate with my vibrating toys or big dildos. When I have sex, I want good oral sex first. I prefer a very dominant man because I am passive. He should take the time to kiss my whole body all over before we have sex. Role-playing is fun now and then, too. What kind of role-playing would suit my looks and personality?"
See More of Mer at PORNMEGALOAD.COM!