A big-titted MILF from New Zealand fucks herself with a big toy
A big-titted MILF from New Zealand fucks herself with a big toy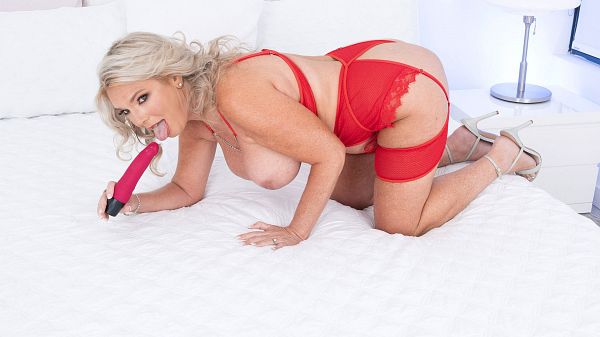 Big-titted 48-year-old Kayla Gordon is back, and she brought a big toy with her. Kayla, one of the rare women we've had from New Zealand, has a brickhouse body, and that's meant in only the best ways. Here, she makes herself cum, but she wants to cum some more, and fortunately for her, there's a guy nearby. She'll suck his cock and fuck him on Thursday.
"As I've gotten older, I've become more and more confident about making the first move and I also worry less about rejection these days," Kayla said. "I know I'm not everyone's cup of tea, and if I do get rejected, there's plenty more fish in the sea!"
We'd love to have a long conversation with any guy who rejects this hot, sexy MILF. He oughta have his head examined.
Most-fun job she's ever had: "Apart from what I'm doing now, [Laughs], I was a nurse at the all-inclusive vacation company Club Med, so I got to live on a resort in New Caledonia."
Is she a nudist? "I don't identify as a nudist, but I've been to nude beaches, resorts, campgrounds, etc., and am very comfortable nude. I much prefer laying out nude as I hate tan lines."
Is she into women? "I like to call myself bi-situational. I appreciate beautiful women and I love big tits, but I don't seek out girls. I'm definitely open to it as I know my sexuality has changed a lot over the years and I'm sure there will be a girl out there one day that will light my fire."
Kayla lights our fire, that's for sure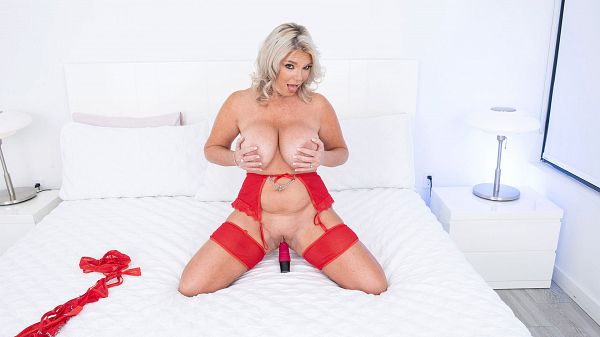 See More of Kayla Gordon at PORNMEGALOAD.COM!