A big-titted granny from the UK fucks herself
A big-titted granny from the UK fucks herself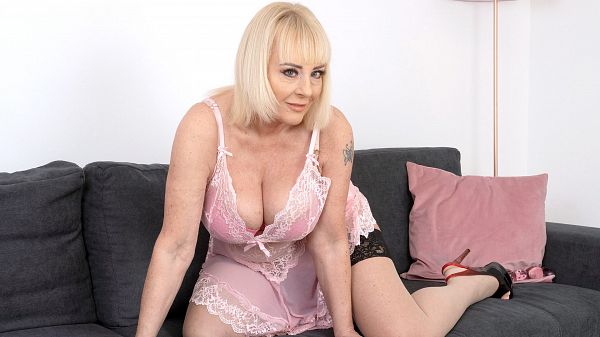 Here's Wendy Leigh, who's making her 60PlusMILFs.com debut after fucking at 50PlusMILFs.com in 2020. Wendy was unusual in that she just sucked and fucked; she didn't do a solo scene, so this is the first chance we're getting to see this 60-year-old grandma showing off her big tits and fucking her pussy with a toy all by herself. The view is excellent.
Wendy is a divorcee from Leicester, England, who wears short skirts, tight jeans and low-cut tops when she goes out. And she loves being watched while having sex.
"I'm not shy," she said.
What's the best part about being a hot, sexy MILF? "Demanding lots of attention."
Sex on a first date? "Definitely. Why not?"
Her biggest physical asset? "My boobs."
What a man should do if he wants to meet her? "Be nice to me."
It'll pay off.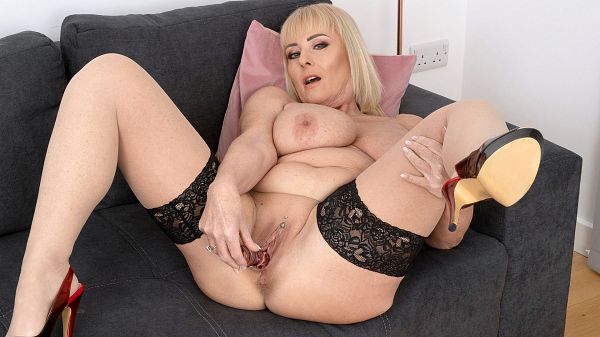 See More of Wendy Leigh at PORNMEGALOAD.COM!