Alanna & The BBC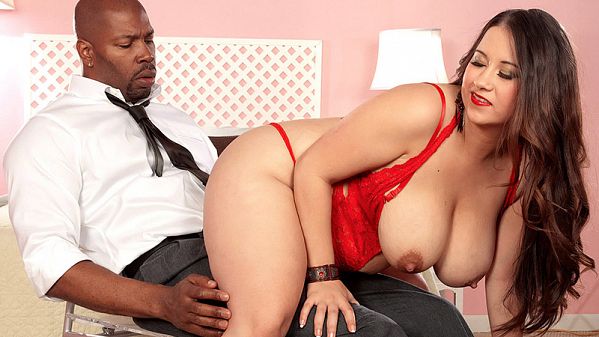 Alanna Ackerman enjoys some quality time on the BBC. The big black cock. The sultry brunette fills her throat. She takes it deep in the pink. And she takes it up her spread butthole.
What does Alanna like about anal that is different from vaginal?
"With vaginal sex a guy has to hit the right spots for it to feel good, but with anal sex there is not much work required from the guy to give me pleasure," Alanna said. "There are so many nerves there that just go crazy when I'm getting it slow or hard."
When did she first try anal sex?
"Well, when I swing I enjoy two guys. So it was only natural I would start to wonder what anal sex felt like. Just me and a boyfriend did it the first time. I started off slow, but quickly found out I liked it a lot. Also that I could handle a real pounding in the ass very nicely. It feels even better with one cock in both holes at the same time."
Does Alanna get together with girlfriends and describe their hottest sexual encounters and the biggest cocks? "I guess you could say this is where I am a little selfish. I don't like to give the girls names, but, yes, sometimes we chat about the last hot piece of ass we got. I am just not too quick to give out my favorites, the ones I want for myself."
Does Alanna like to talk dirty during sex?
"Yes I love to talk dirty. I am not one to blurt out pre-thought out phrases. I only scream when you make me, and I say what pops in my head at the time. Whatever is going to turn me on. Yes, I said me, I don't just talk dirty for you. I like it too."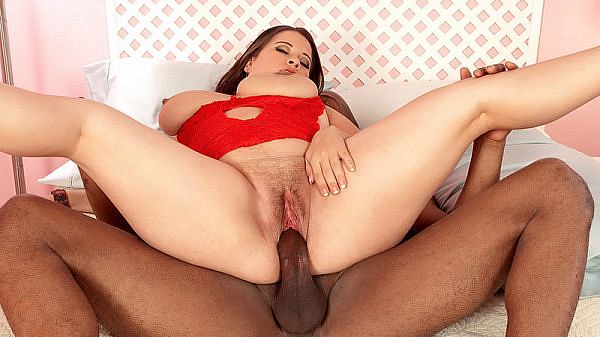 See More of Alanna Ackerman at PORNMEGALOAD.COM!