It's toy time for 72-year-old GILF Romana
It's toy time for 72-year-old GILF Romana
"Having sex on film is as kinky as things get for me these days," said Romana, a 72-year-old mother and grandmother from the Czech Republic. Well, having sex on film is pretty kinky. Here, this smashingly beautiful GILF from the Czech Republic is fucking herself with a toy and showing off her impressive flexibility. That's also very kinky.
We asked Romana how often she has sex, and she said, "Not very often. It seems I have more on-film." That's too bad. You'd think guys young and older would be swarming to get with her. We think she's one of the hottest women we've ever had.
"I usually wait on the man to make his move," she said.
Don't keep her waiting, gentlemen!
Romana told us that when she's with a man, "I will give him blow jobs and cook for him. He will eat my pussy and be kind." If she's gonna give us BJs and cook for us, we'll lick her feet. We'll do whatever she asks.
She's just that good.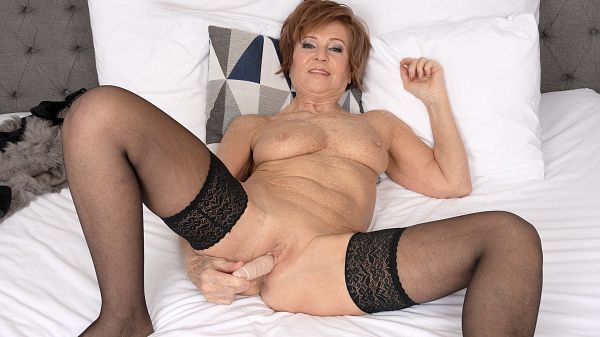 See More of Romana at PORNMEGALOAD.COM!