Kai Turner: Stepfather Knows Breast
Kai Turner: Stepfather Knows Breast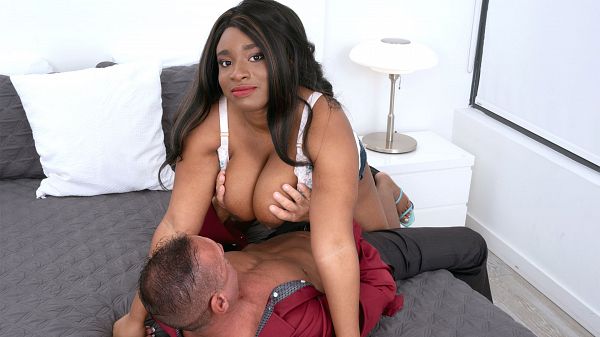 Kai Turner is going out with her friends for the night. She'll be making a lot of new friends the way she's dressed in a low-cut top and shorts. Her stepdad, Peter, knocks on her bedroom door to say good night and tell his step-daughter to be safe.
That's when Kai hits him with a surprise question about her big tits. That gets Peter stammering and jumpy. He's bad with questions about the birds, the bees and the boobs. Kai wants him to feel her tits and that makes him even more nervous. He caves in and puts her breasts in his hands. Now it's too late to back out. Kai presses her body against his and looks at him with horny eyes. They get into bed so Peter can take off her bra and play with her tits. Kai likes that and wants more, a lot more.
Kai sits on the edge of the bed. Peter stands in front of her. She opens his pants and his big dick falls into her hands. Kai immediately licks the tip and pulls on it. She wants it in her warm mouth and sucks it hands-free. Peter sticks it between her heavy tits as she sits. She squishes it between her breasts with her elbows and looks at it. Putting Kai on her back, Peter teaches Kai a lesson about tit-fucking. Better him than one of her creepy boyfriends trying to get into her panties.
After pulling off Kai's panties, Peter puts Kai astride his body and slowly eases his hard meat into her furry pussy. It's a tight fit so he has to slowly stretch her out first before he starts thrusting. When they build up pumping speed, Kai starts getting noisy. Luckily, Peter's wife is not home to hear the cries of Kai being fucked hard by Step-dad. Peter puts Kai into different positions for his pleasure and hers and gives her a good lesson in sex education.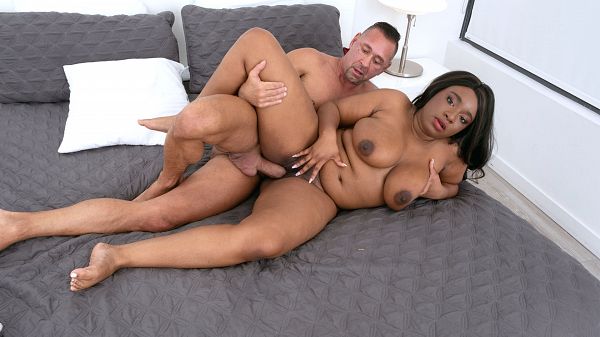 See More of Kai Turner at PORNMEGALOAD.COM!