Kiki True: A Super-hottie for the Tits & Ass Lover in You
Kiki True: A Super-hottie for the Tits & Ass Lover in You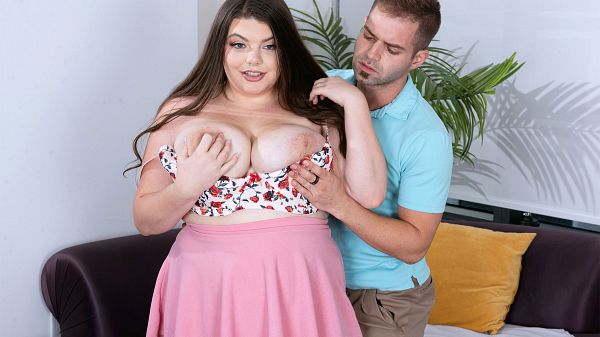 Kiki True poses for Nicky Rebel's camera, but she's too hot and he can't get over her big boobs and booty and her alluring face. Nicky loses control and makes his move, going crazy on her tits. He can't wait to fill her tight, young pussy and equally tight butthole with his swollen man-pole.
XLGirls: What did you think about the scene with Nicky Rebel taking photos of you in the beginning?
Kiki True: I absolutely loved it. I really find photography to be a beautiful art form, and when it is erotic, it's even better. Something about being filmed just gets me extra excited.
XLGirls: This was your first time doing a piledriver position. What did you think about it?
Kiki True: It was amazing. I have done it many more times since then. It was a position I never would have thought to try, but it's so good. It's nice and deep and I love making eye contact and watching my titties bounce as I am fucked!
XLGirls: Was it a different feeling or sensation than other positions?
Kiki True: I am a fan of really deep and really flexible positions and this definitely hit the mark. It felt very powerful like NIcky was all the way in charge and I loved that.
XLGirls: You mentioned your favorite position is doggie. What is it about that position you love, besides looking behind you?
Kiki True: (Kiki laughs) Got me there. I love eye contact in nearly every position. Again, it is definitely that nice deep, powerful stroke. I like feeling completely fucked, and with doggie, it's hard not to feel that way,
XLGirls: You like being pinned against a wall giving head. What is it about that? The surrender to a partner?
Kiki True: The way I gasped when I read this, I just love it. For me, I am all about pleasing my partner, and that saying, "Use me like a Fleshlight" has always stuck with me. With being pinned against the wall, it is 100% the man is in charge, and like you said, I love the surrender and just being that perfect plaything for my partner.
XLGirls: Do you watch adult videos at home? What kind do you like?
Kiki True: I love adult videos that are almost like a game of Simon Says, where the guy tells the girl what to do and she just does it, no questions asked. It can be in a lot of forms like a casting call type of video or just a serious BDSM domination video.
XLGirls: Any message for XLGirls members?
Kiki True: I love you guys so much. You are the best. Reading your comments on my videos make my day! Enjoy your porn and, you know, maybe have a jerk for me.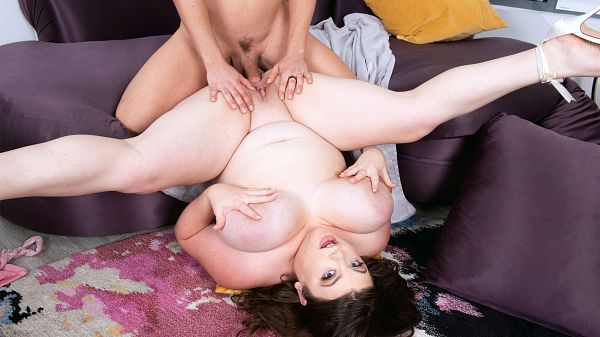 See More of Kiki True at PORNMEGALOAD.COM!